Iron Range turning a corner? Northshore mining to reopen May 15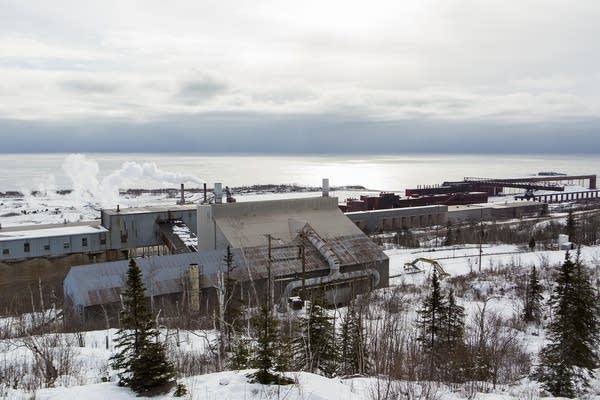 Updated 12 p.m. | Posted 8:08 a.m.
Some good news arrived Monday for Minnesota's Iron Range — Cliffs Natural Resources says it will reopen Northshore Mining by May 15.
Northshore is one of seven iron ore operations in northeast Minnesota that have closed in the past year. It shut down Dec. 1.
The restart of production means it's back to work for the 540 people who work at Northshore's mine in Babbitt, and taconite pellet plant in Silver Bay.
In a statement, Cliffs CEO Lourenco Goncalves said the volume of unfairly traded steel was starting to subside and that demand for taconite pellets from Cliffs customers was returning to more normal levels.
Cliffs, though, also said its 420-employee United Taconite operations in Eveleth and Forbes will remain closed. The company announced United Taconite's shutdown on July 29.
Minnesota's iron ore mining industry has been hit hard by a surge in steel imports to the U.S. As a result, American steel companies have curbed production, which has meant a steep drop in demand for taconite pellets from the Iron Range.
About 2,000 mineworkers and 4,500 workers in related industries have been laid off in the past year.
Babbitt mayor Andrea Zupancich said the Northshore call back came sooner than had been expected. She said many workers and others in the community had predicted the mine would remain closed until late summer or fall.
"Everyone's been cutting back, holding on to their dollars, because they didn't know when they were going to be coming back." she said. "People were figuring out how much longer their unemployment benefits would last."
Those layoffs came at a difficult time right before Christmas, said John Powell, a 32-year-old equipment operator at Northshore's open pit mine.
"It's been a tough couple months," said Powell, who has two young children. "But now that we have a call back date, it's definitely a big relief."
Your support matters.
You make MPR News possible. Individual donations are behind the clarity in coverage from our reporters across the state, stories that connect us, and conversations that provide perspectives. Help ensure MPR remains a resource that brings Minnesotans together.