PolyMet supporters, critics expected at permit info meeting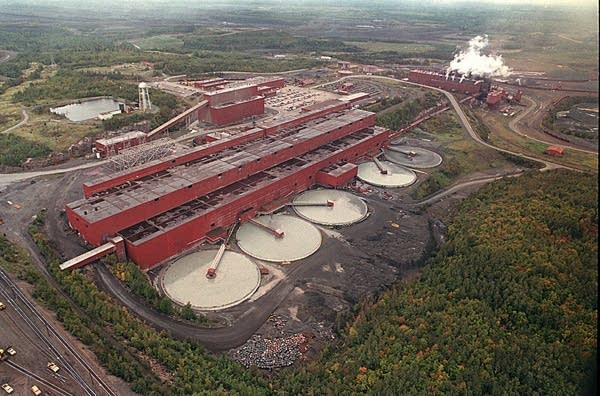 Groups for and against the proposed PolyMet copper-nickel mine are expected at a public meeting on the project Tuesday night in Aurora.
The Minnesota Department of Natural Resources is hosting the meeting at Mesabi East High School in Aurora, Minn. It will provide an overview of the project and the process PolyMet will need to follow to obtain the more than 20 permits it needs to open the mine.
This is the first public meeting on PolyMet since the DNR signed off on the decade-long environmental review of the proposed mine last month.
Toronto-based PolyMet has proposed the more than $600 million project near Hoyt Lakes and Babbitt on the far northeastern edge of Minnesota's Iron Range. The project would mine copper, nickel and precious metals for an estimated 20 years.
Tuesday's meeting is required before the company can submit its Permit to Mine application to the DNR. But public comment will not be accepted at the meeting.
An open house begins at 6 p.m. The DNR will make a formal presentation at 6:30 p.m. and DNR and PolyMet staff will be available to answer questions until 8:30 p.m. Additional public meetings where public comment will be accepted will be held when various permit applications are filed.
Both PolyMet and its allies and environmental groups opposing the project have urged their backers to attend the meeting.
In an email to supporters last month, PolyMet CEO Jon Cherry said the project "offers an important opportunity for the state and mining industry to demonstrate that copper-nickel mines can operate in Minnesota in a way that meets our strict environmental standards — that make sure our water and other natural resources are protected."
The project promises 360 full-time job, plus hundreds more construction and spin-off jobs in a region of the state reeling from thousands of layoffs in the iron mining industry.
But project opponents argue the project threatens northeastern Minnesota's water-rich environment. Copper-nickel mining differs from taconite mining in that the minerals are bound in rock containing sulfide, that when dug up and exposed to water and air, can lead to acid mine drainage, which can leach heavy metals into surrounding waterways.
Critics contend the state's environmental analysis of the proposed mine does not answer important questions, including how long polluted water from PolyMet would require expensive water treatment, and does not accurately predict how much contaminated water the mine will be able to capture and purify.
PolyMet's Cherry has said the company is prepared to begin submitting permit applications after the DNR meeting in Aurora.