Range rebound? Cliffs reiterates plan to reopen two mines this year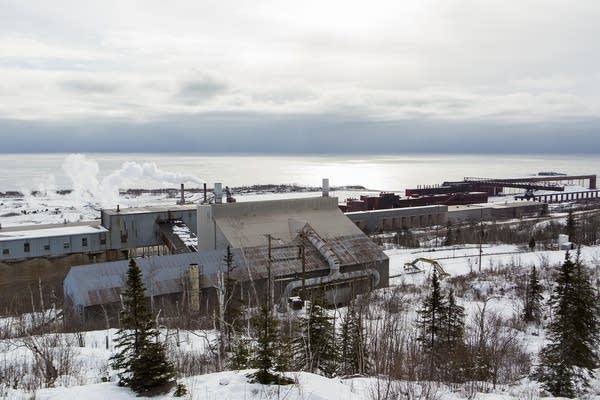 Hundreds of jobs could come back to the Iron Range this year.
Officials with Cleveland-based Cliffs Natural Resources restated their intention to reopen Northshore Mining in Babbitt and Silver Bay next month in a conference call with investors Thursday morning. They also said United Taconite in Eveleth and Forbes will likely restart in the fourth quarter this year.
"United Taconite will happen, we're going to restart United Taconite this year," said Cliffs CEO Lourenco Goncalves. "That's how I read the market going forward at this point."
Goncalves added the company plans to invest $65 million to retrofit the mine and plant to produce a new kind of "superflux" pellet tailor-made for its customer, Arcelor Mittal, to use in its blast furnaces to produce steel. He said Cliffs is in negotiations with Arcelor on a new contract.
That pellet will replace a product currently produced at Cliffs' Empire mine in the Upper Peninsula of Michigan, which Cliffs plans to close in the next few months.
The reopening of Northshore Mining and United Taconite is welcome news on the Iron Range, which has been hit by more than 2,000 mining layoffs in the past year, with likely thousands more laid off in related industries. Together the two facilities employ more than 900 workers.
But the news wasn't as good for United Steel employees this week. In a statement the company said it would not expect to restart its Keetac mine in Keewatin, Minn., "unless we restarted the steel making operations at Granite City Works or entered into long term pellet supply agreements with third-party customers."
U.S. Steel temporarily closed its mill in Granite City, Ill., in December. The steelmaker lost $1.5 billion last year as it struggled to compete against a crush of steel imports, much of it illegally dumped into the U.S.
Gain a Better Understanding of Today
MPR News is not just a listener supported source of information, it's a resource where listeners are supported. We take you beyond the headlines to the world we share in Minnesota. Become a sustainer today to fuel MPR News all year long.