Photos: Police shooting in Falcon Heights sparks protests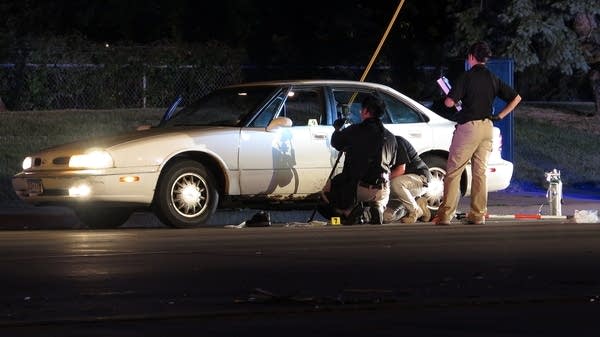 Updated: 5:45 p.m. | Posted 6:11 a.m.
A St. Anthony police officer shot and killed an African-American man during a traffic stop Wednesday night in Falcon Heights with much of the bloody aftermath apparently recorded on video.
The man was identified by family members as Philando Castile, 32.
As news of the shooting spread, some 200 protesters gathered at one point near the site while authorities pursued the investigation, searching for evidence in and around the car.
Protesters also gathered outside the governor's mansion in St. Paul. Gov. Mark Dayton said Thursday morning he's pressing for a federal investigation.
Gallery
28 of 28
1 of 28
2 of 28
Gain a Better Understanding of Today
MPR News is not just a listener supported source of information, it's a resource where listeners are supported. We take you beyond the headlines to the world we share in Minnesota. Become a sustainer today to fuel MPR News all year long.