Minnesota Lynx to call St. Paul home for 2017 season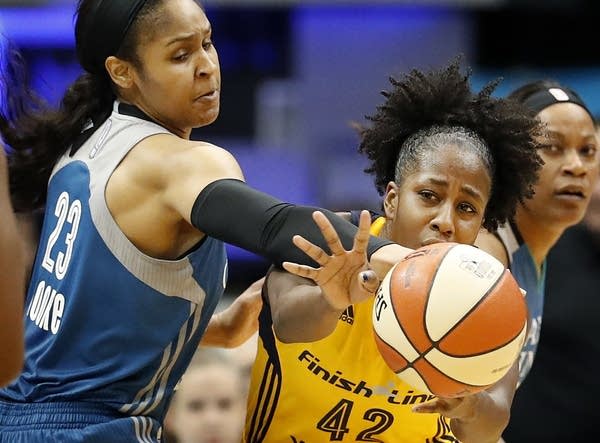 The Minnesota Lynx will play home games at St. Paul's Xcel Energy Center during the team's 2017 season while Target Center in Minneapolis gets an overhaul, officials said Thursday.
The WNBA team said it made the announcement now to inform season ticket members of the change ahead of their upcoming renewals. Major renovations at Target Center are expected to take the summer and early fall of 2017 and require a complete shutdown of the facility.
Lynx officials said they hoped to use the year to build stronger relationships with St. Paul fans and city leaders.
"The Lynx are a powerhouse of a team, and an amazing group of athletes to watch, and we hope fans from across the state enjoy doing so from the capital city," St. Paul Mayor Chris Coleman said in a statement.