Down-ballot DFLers happy to welcome Trump to Minnesota
Republican presidential candidate Donald Trump will be in Minnesota Friday for a fundraiser. Trump has divided Republicans in Minnesota and around the country, and Democrats here are hoping the controversy that surrounds him will be good for them in November.
DFL Party Chair Ken Martin said DFL polling suggests Trump will be a drag on a host of Minnesota Republicans.
"Donald Trump is hugely unpopular. We've never seen anything like it in terms of a presidential candidate's numbers," he said, "and it's putting traditional Republican seats that we may in a normal presidential year not have had a chance."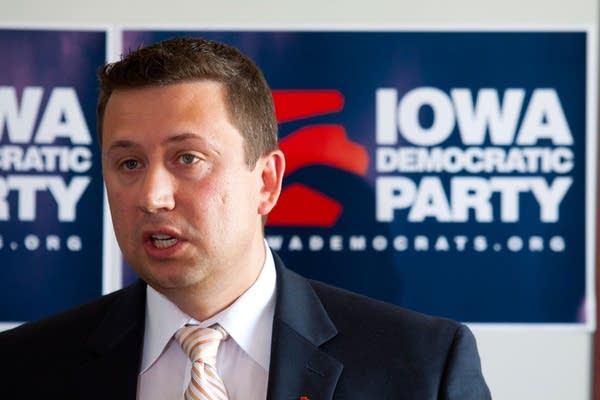 Martin says Trump is particularly unpopular in areas around the Twin Cities. And he's hoping Trump will help the DFL knock off Republican U.S. Rep. Erik Paulsen in the suburbs west of Minneapolis and grab the congressional seat south of the metro area that Republican John Kline is leaving.
Democrats have been lambasting Paulsen and other Republicans for not denouncing Trump.
But Paulsen said his re-election campaign will be about him, not Trump, and that Trump has not yet earned his vote.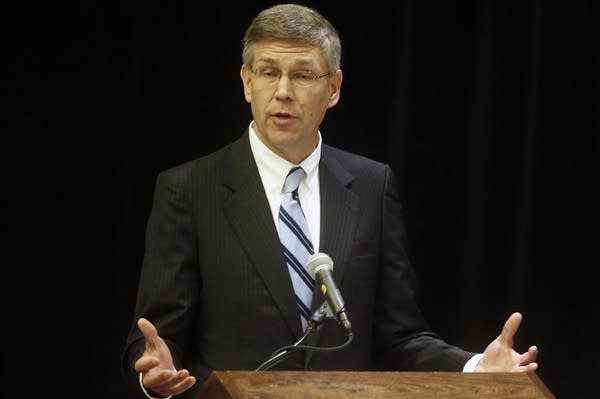 "A lot of voters in my district, they're not happy with either choice," Paulsen said recently. "They don't think Hillary Clinton is trustworthy. They're frustrated with Donald Trump's rhetoric, but I can only control what I control."
Outside the metro area it's a different story for 8th District Republican congressional candidate Stewart Mills, who is enthusiastically backing Trump.
Mills is running to represent an area of Minnesota that spans from the Canadian border to north of the Twin Cities. He is convinced that having Trump at the top of the ticket will help him defeat DFL Minnesota U.S. Rep. Rick Nolan.
"Donald Trump will be one of the deciding factors that will change the 8th District of Minnesota from Democrats to Republicans," Mills said.
Like Trump, Mills is running as a political outsider, and he said his message is similar to Trump's, just with a less bombastic style.
"He does have a very pro-American, anti-liberal, populist message that cuts across party lines," Mills said.
A Nolan campaign spokesman responded with a statement calling Trump and Mills "two-of-a-kind" and accusing them of making money selling foreign-made products and supporting trade policies that cost American jobs.
But for all that not everyone agrees Trump will be a big factor in down ballot races. The national political director for the U.S. Chamber of Commerce, Rob Engstrom, notes that early predictions that Trump's rise would mean trouble for establishment candidates proved wrong.
"Everybody asserted establishment candidates in both political parties were going to lose and there were going to be an historic number of competitive primaries, except it never happened," Engstrom said. "Not one single establishment candidate in the Republican Party or the Democratic Party lost an election all the way through the primaries."
Your support matters.
You make MPR News possible. Individual donations are behind the clarity in coverage from our reporters across the state, stories that connect us, and conversations that provide perspectives. Help ensure MPR remains a resource that brings Minnesotans together.