Camp shines light on solar energy for kids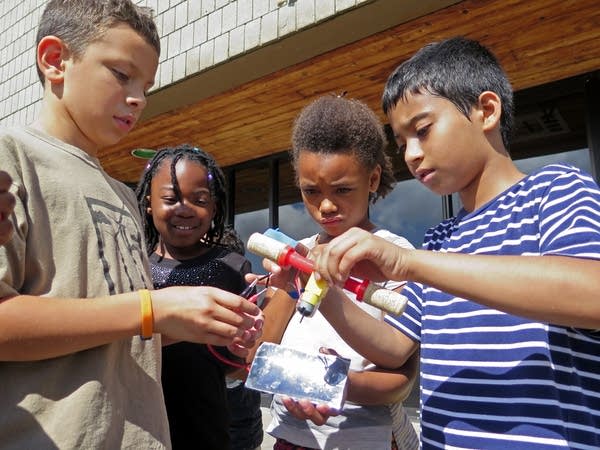 About a dozen kids got an introduction to solar energy in a pilot program held this summer at a church in north Minneapolis where a community solar array will be installed later this year.
Solar installer Keith Dent came up with the idea for Just-B-Solar Camp while attending a seminar on solar energy. "It was so adult and red tape and policy and money, and I was like, 'No! Solar is fun," he said.
Dent hopes the camp will expand in the coming years. He said not enough people know where their energy comes from, let alone how the transition away from fossil fuels will affect them. He said kids are a great place to start.
"They are learning about their future and about their now. I want them to be in the know about the changes that are happening and things that they're coming into."
Dent, who is African-American, said it's also about raising awareness for an energy source that has traditionally not been accessible to low-income people and communities of color in places like north Minneapolis.
Gain a Better Understanding of Today
MPR News is not just a listener supported source of information, it's a resource where listeners are supported. We take you beyond the headlines to the world we share in Minnesota. Become a sustainer today to fuel MPR News all year long.