Story of a grumpy old man becomes a hit film in Sweden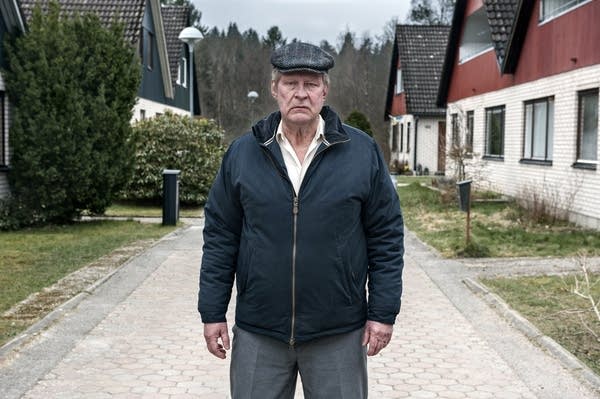 Logic would dictate a best-selling book will make a best-selling movie. But many people resisted adapting the popular Swedish novel "A Man Called Ove."
Even the writer and director of the movie wasn't so sure. Hannes Holm freely admits he doesn't like the main character in "A Man Called Ove," which opens in Minnesota this week.
"This man is an old grumpy one," Holm said. "And he just can't let it go."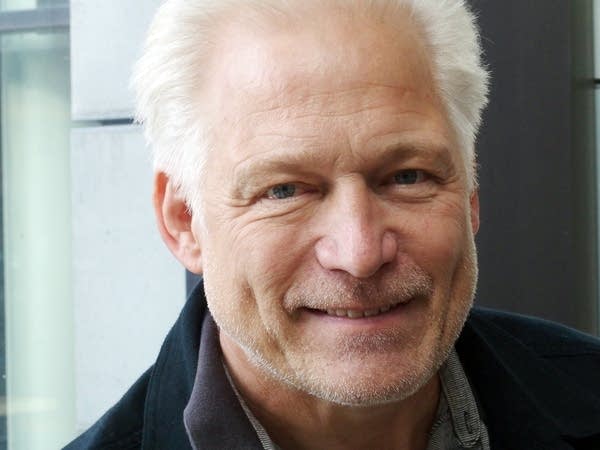 We all know Ove. He's older, and believes he's surrounded by idiots. He barks at people who don't follow the rules in his neighborhood — many of which he's personally decreed.
He's also sad and lonely. Holm says Ove's deeply in love with his wife and just wants to be with her.
"But the wife is dead, so he must commit suicide to get to her," he said.
And he tries. But his attempt is thwarted by the arrival of a new neighbor, a woman called Parvaneh. "Stop! Stop!" she cries in the film.
She's not actually trying to stop Ove, but her husband. He's ignored Ove's rules about driving along the sidewalk and has just backed his trailer into Ove's mailbox. It's enough to take Ove's mind off ending it all as he goes off to rage at a new pair of idiots.
Holm says it's an old story: A misanthrope's cold heart is thawed by someone he meets. In this case it's Parvaneh, a second-generation Iranian. She, too, has strong opinions about how things should be done. A few hours later she's on Ove's doorstep with a peace offering in the form of a home-cooked meal.
"And you never do that in Sweden today," said Holm. "You never knock on the neighbor's door and stand there with food." Maybe in the 1950s, he said, but never today.
Much to everyone's surprise, especially Ove's, he takes the food. He even grudgingly enjoys it. And the thawing begins. It's a bittersweet story about love and how it can humanize a curmudgeon.
"A Man Called Ove" is based on Fredrik Backman's 2012 international bestselling novel. When producers asked Holm to make it into a movie he wasn't keen, for a bunch of reasons.
"So many films based on bestsellers have been great failures," he said.
He hadn't read the book. But he'd heard Backman was himself a grumpy man, although not necessarily old, as he's in his 30s. And there was something else that really worried him. A key character in the movie was a cat, a film director's nightmare.
"The problem with cats is not really the cat," he said. "The problem with having cats on set, it's the cat owners.
"Everything was saying, 'No, don't go into this, Hannes.'"
And that might have been that. But at the production meeting, someone stuck a copy of the novel in his hand.
"It was a free copy of the book, so I took it," he said with a laugh. "And that same evening I started to read and when the sun [rose] in the morning, I was lying in bed and my pillow was wet."
"It was a fantastic story," Holm said with a mock sob. "I cried and I called and said, 'I think I want to do the story.'"
The making of the film was as amusing as the film itself. The author met with Holm and tersely told him he had to write the screenplay. Which Holm did.
"You have to read the book as a screenwriter and steal the story," he said. "And then you have to burn the book, or give it to your mother or something."
When Holm nervously sent the screenplay to the author, he got a one-word reply: "Yes." After the film was finished, the author insisted on seeing it alone. Then came another one-word email: "Yes."
"And this guy is an author," Holm said, laughing.
"A Man Called Ove" was made on a shoestring, but is now the third most-viewed film in Sweden, which has nominated the movie as its entry in the Academy Awards.
"We made it out of $350,000," Holm said. "The box office now, just in Sweden, is $20 million."
The film is drawing international acclaim — and for Holm, international travel. "I personally don't like Ove so much," he said. "But sitting here with Euan Kerr in St. Paul, I start to like Ove because it's because of him I can sit here and talk."
Holm said he heard tales of the wonders of Minnesota while growing up in Sweden. So he was delighted to switch on the TV in his hotel room to see a weather forecast delivered by someone named Sven Sundgaard.
Again, he credits Ove.
Your support matters.
You make MPR News possible. Individual donations are behind the clarity in coverage from our reporters across the state, stories that connect us, and conversations that provide perspectives. Help ensure MPR remains a resource that brings Minnesotans together.