Election puts change in the wind on Minn. energy policy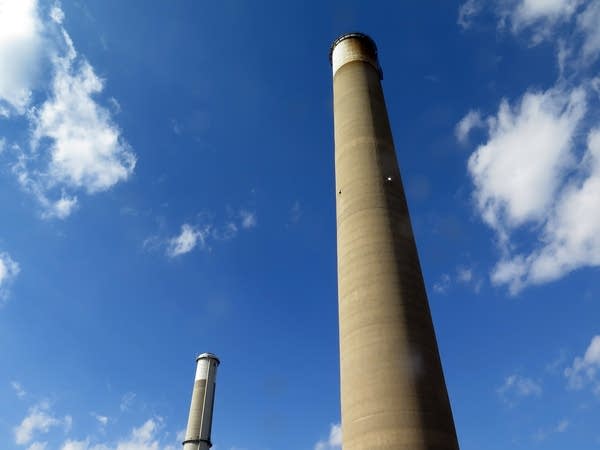 Media reports and social media chatter in the past week have painted Donald Trump's victory as a major blow for addressing climate change. In Minnesota, though, the election's more consequential change for energy policy may be at the state legislature.
President-elect Trump has rejected climate change science and has promised to roll back policies and agreements aimed at reducing carbon emissions.
But a major energy transition is already well under way in Minnesota. We're a top-10 state for wind energy production, and solar panels are going up everywhere. The state's biggest utility, Xcel Energy, plans to shutter two giant coal-fired power generators at its Sherco plant within ten years and recently showed off a 1,000-acre solar project just north of the Twin Cities.
"The cat is out of the bag for clean energy and energy efficiency," said Michael Noble, executive director of Fresh Energy, a policy organization that has pushed for renewable energy laws in Minnesota. Noble said the price for clean energy has fallen to the point that it doesn't make economic sense to go backward.
Grow the Future of Public Media
MPR News is supported by Members. Gifts from individuals power everything you find here. Make a gift of any amount today to become a Member!
"That being said, I think there's an enormous amount of uncertainty about what will happen at the federal government with the courts and the Congress and the presidency," he said. "But the action has always been at the states anyway, and the action at the states has always been bipartisan."
That's true of the renewable energy standard Minnesota passed back in 2006 under Republican Gov. Tim Pawlenty. He also signed a law in 2007 setting greenhouse gas emission goals. Minnesota is meeting the renewable energy standard but is lagging on the emissions targets, which apply not only to electricity but to transportation, manufacturing and agriculture as well.
Still, an analysis released earlier this year found that adding even more renewable energy would be cost effective and would help the state reach its emissions goals. Gov. Mark Dayton's administration has talked about strengthening Minnesota's renewable energy law.
But with Republicans winning control of the Senate and retaining control of the House, DFLer Dayton would need to put together the same kind of bipartisan coalition that passed the state's current energy laws.
Republicans are not likely to support a more ambitious renewable energy standard, according to David Strom, executive director of the Minnesota Conservative Energy Forum.
"You can say good things and bad things and different things about mandates, but you're spitting into the wind, because in this current environment, mandates are the wrong way to go," Strom said.
Strom said most people want a cleaner environment and an improved quality of life, so it's a matter of figuring out how to get there in the new political context.
He said he's seeking common ground with organizations that have supported clean energy mandates in the past.
One mandate that's almost sure to go away at the federal level is President Obama's Clean Power Plan. It's a policy the U.S. Environmental Protection Agency has been implementing to reduce carbon emissions from power plants. President-elect Trump has promised to get rid of it.
Yet utilities will likely continue retiring coal-fired power plants without the Clean Power Plan because some are becoming too expensive to run.
"What Trump is, if anything, is a last hurrah for the fossil fuel industry, not a change in permanent direction," said state Sen. John Marty, D-Roseville, who has been a leader in energy issues at the State Capitol.
"If you're talking about what's good for children and grandchildren and great grandchildren, you've got to be concerned about whether you can keep doing what you're doing, and we can't," Marty said.
Rep. Jim Newberger, R-Becker, said lawmakers will have a lot of things to consider when weighing changes in the state's energy policy.
"I'm constantly talking to people about energy, and that having reliable, affordable energy in the most responsible manner is what I'm hearing from people all over the state," he said.
Newberger, whose district includes Xcel's Sherco plant, has adopted this mantra with other House Republicans: cleaner and cheaper. And now they and Gov. Dayton will have to settle on what that looks like for Minnesota.