The best kid's books to give this year
If you're scrambling to find a good gift, or fill the bookshelf of the young readers in your life, these two children's book experts have you covered.
Holly Weinkauf is the owner of the Red Balloon Bookshop in St. Paul and a former children's librarian. Lisa Von Drasek is curator of the Children's Literature Research Collections at the University of Minnesota Libraries.
Below are their recommendations, from the littlest readers through to young adults. Tell us the books you love on Twitter @TheThreadMPR.
"Little Penguins" by Cynthia Rylant
Age 3 to 7
"A great wintertime story for the youngest set." -Holly Weinkauf
"Presents through the Window" by Taro Gomi
Age 2 to 5
"Santa arrives by helicopter. As you can imagine, Santa is very short on time, so he's just peeking through the windows to see what gifts to leave. The gifts end up being a little mismatched, but everybody who ends up with a gift makes the best use of it. It's a fun guessing game, great for younger kids." -Holly Weinkauf
"I Kissed the Baby!" by Mary Murphy
Age 2 to 4
"You can feel the love when toddlers come into a library or a bookstore, and they spot the book they love." -Lisa Von Drasek
"The Airport Book" by Lisa Brown
Age 5 to 7
"Simply: What happens when you go to an airport? An informational book and a delightful family read." -Lisa Von Drasek
"Du Iz Tak?" by Carson Ellis
Age 4 to 8
"It's the story of bugs creating a tree fort. We get immersed in their world with their invented bug language." -Holly Weinkauf
"Tap the Magic Tree" by Christie Matheson
Age 4 to 8
"A good interactive book." -Holly Weinkauf
"Best Frints in the Whole Universe" by Antoinette Portis
Age 4 to 7
This is another invented language delight: "Yelfred and Omek have been best frints since they were little blobbies."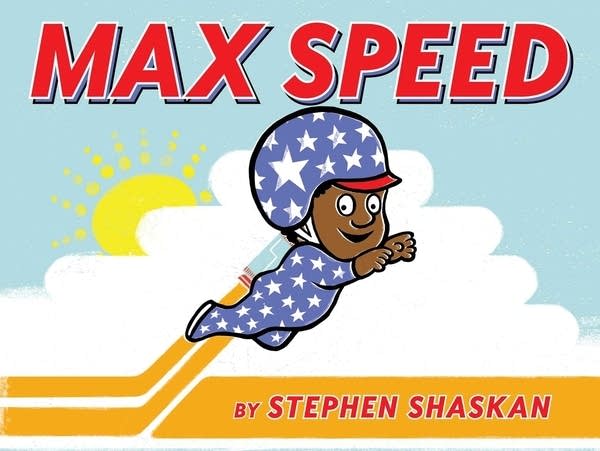 "Max Speed" by Stephen Shaskan
Age 4 to 8
"It's delightful in that Ezra Jack Keats-ian way. It reflects the actual imaginary life of a child." -Lisa Von Drasek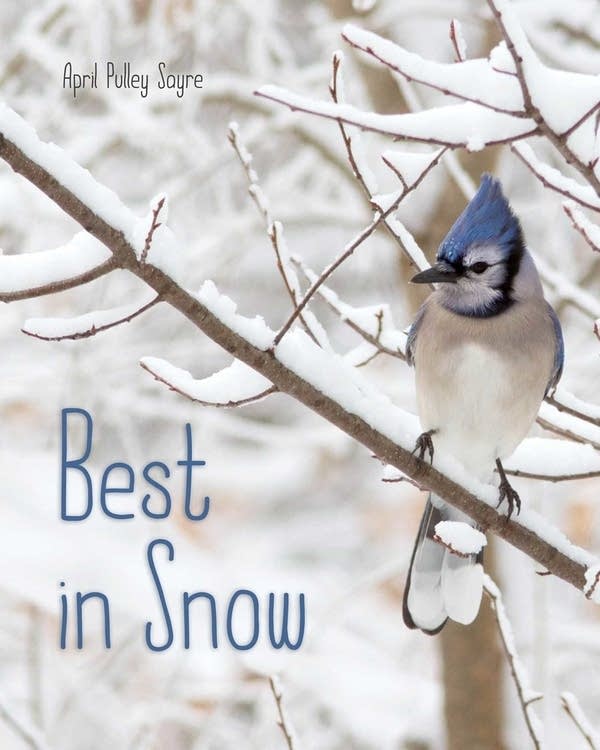 "Best in Snow" by April Pulley Sayre
Age 3 to 8
The book contains photographs of a snowy landscape, capturing the flora and fauna. "This is one of the most spectacular picture books of the year for families." -Lisa Von Drasek
"Before Morning" by Joyce Sidman
Age 4 to 7
"Both in words and illustrations, it's a work of art that's wonderful to share." -Holly Weinkauf
The "Stink" series by Megan McDonald
Age 6 to 9
This series follows the young brother (or younger "bother") of the beloved children's book character Judy Moody.
"Clementine" by Sara Pennypacker
Age 7 to 9
A warm-hearted book about a third grader who has a very bad week.
The "Bad Kitty" books by Nick Bruel
A hysterical series that follows the adventures of a cat and her antics.
"Juana and Lucas" by Juana Medina
Age 5 to 8
The book shows "the benefits of learning another language. It's a good multi-cultural book that's just a fun read." -Holly Weinkauf
"The Princess in Black" series by Shannon Hale and Dean Hale
Age 5 to 8
"It is 'Pinkalicious' meets 'Batman.'" -Holly Weinkauf
"Some Writer: The Story of E.B. White" by Melissa Sweet
Age 7 to 10
"When you think about kids who are choosing not to read right now, a lot of times nonfiction is the answer." -Lisa Von Drasek
"Under Water, Under Earth" by Aleksandra Mizielinska and Daniel Mizielinski
Age 7 to 9
These intensely detailed illustrations look at everything that's under both earth and the water, from submarines to burrowing animals.
"The Secret of Dreadwillow Carse" by Brian Farrey
Age 8 to 12
"An interesting mystery, and one that you wouldn't put down. It's an escape, but also makes you think deeply." -Holly Weinkauf
"The Girl Who Drank the Moon" by Kelly Barnhill
Age 10 to 14
This is a fantasy novel about a sorrowful town and its strange relationship to the witch who lives in the woods.
"This is not only a page-turner, but you could read it aloud with your family." -Lisa Von Drasek
"The Inquisitor's Tale: Or, The Three Magical Children and Their Holy Dog" by Adam Gidwitz
Age 10 and up
"For the Harry Potter fan, Adam Gidwitz has a new book." -Lisa Von Drasek
"Aristotle and Dante Discover the Secrets of the World" by Benjamin Alire Saenz
Age 12 and up
This book about a young boy in Texas explores "what it means to be the child of an immigrant and also be queer in the U.S. in the 80s." -Mailand, a listener
The "March" books by John Lewis, Andrew Aydin and Nate Powell
Age 12 and up
"The third book in this series just won the National Book Award. These are graphic novels that are autobiographically, about Congressman John Lewis and his coming-of-age in the Civil Rights movement. It makes history very accessible to readers of many ages." -Holly Weinkauf
"The Nameless City" by Faith Erin Hicks
Age 9 to 13
It's a graphic novel on "fantasy and friendship." -Lisa Von Drasek
"Gap Life" by John Coy
Age 12 and up
"John Coy captures the voice of the young adult." -Lisa Von Drasek
"Scythe" by Neal Shusterman
Age 12 and up
"Instead of a dystopian world, he has created a utopian world where death has been conquered. There's no disease, people live forever, but then of course the problem is that they have to control population. That's where the Scythe comes in: it's the only person who can take someone's life. In this book, two teenagers are apprenticing to become Scythes. It ask lots of moral and ethical questions." -Holly Weinkauf
More recommendations from Holly Weinkauf and Lisa Von Drasek
Your support matters.
You make MPR News possible. Individual donations are behind the clarity in coverage from our reporters across the state, stories that connect us, and conversations that provide perspectives. Help ensure MPR remains a resource that brings Minnesotans together.