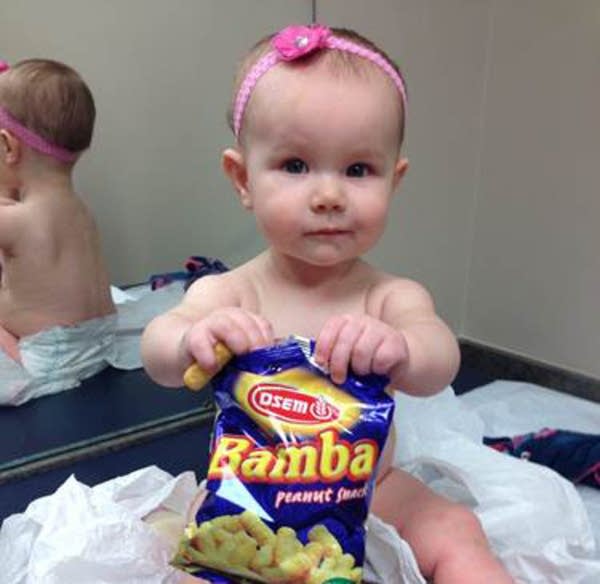 Introducing kids to foods with peanuts in them during their first months alive may help prevent peanut allergies.
The National Institutes of Health issued new guidelines last week that encourage early-life peanut exposure after a clinical trial found that doing so could reduce the risk of developing the potentially fatal allergy.
A panel of health experts issued three guidelines for introducing foods with peanuts:
• For kids with severe eczema, egg allergies or both, give them peanut-containing foods when they're between four and six months old. If your child has eczema or egg allergies, they're more likely to be allergic to peanuts too, so check with a doctor before feeding any peanut products.
• Infants with mild to moderate eczema should get foods containing peanuts when they're six months old or so.
• Kids with no eczema or food allergies can have peanut-containing foods in their diet at any age, as appropriate.
Of course, it's important to consult your health care provider before giving babies foods with peanuts, and to keep in mind your family's diet, the NIH says.
And don't feed infants or young children whole nuts — they're choking hazards.
Peanut allergies require constant vigilance from the person affected and those around them. There's no treatment or cure, and attacks can be deadly.
So, a possible new prevention method is big for the health world.
Dr. Jon Hallberg, MPR News' regular medical analyst, offered his take on the new guidelines.
To hear from Hallberg, use the audio player above.