Updated: Sept. 4, 2017 | Posted: March 27, 2017
Minnesota DFL Gov. Mark Dayton has announced he is not running for re-election in 2018. Here's a look at who is in and who is out in the race for the open seat.
• Nikolay Bey, GOP
• Christopher Chamberlain, GOP
• St. Paul Mayor Chris Coleman, DFL
• State Rep. Matt Dean, GOP
• Former Minnesota Republican Party Chair Keith Downey, GOP
• Hennepin County Commissioner Jeff Johnson, GOP
• State Rep. Tina Liebling, DFL
• State Rep. Erin Murphy, DFL
• State Sen. David Osmek, GOP • State Auditor Rebecca Otto, DFL
• Phillip Parrish, GOP
• State Rep. Rep. Paul Thissen, DFL
• Ole Savior, GOP
• U.S. Rep. Tim Walz, DFL
• Jeffrey Warton, GOP

Who's out
• Ramsey County Commissioner Blake Huffman, GOP
• U.S. Rep. Rick Nolan, DFL
• Lt. Gov. Tina Smith, DFL

Who's in
Chris Coleman: The three-term St. Paul mayor announced Dec. 13 he was entering the race.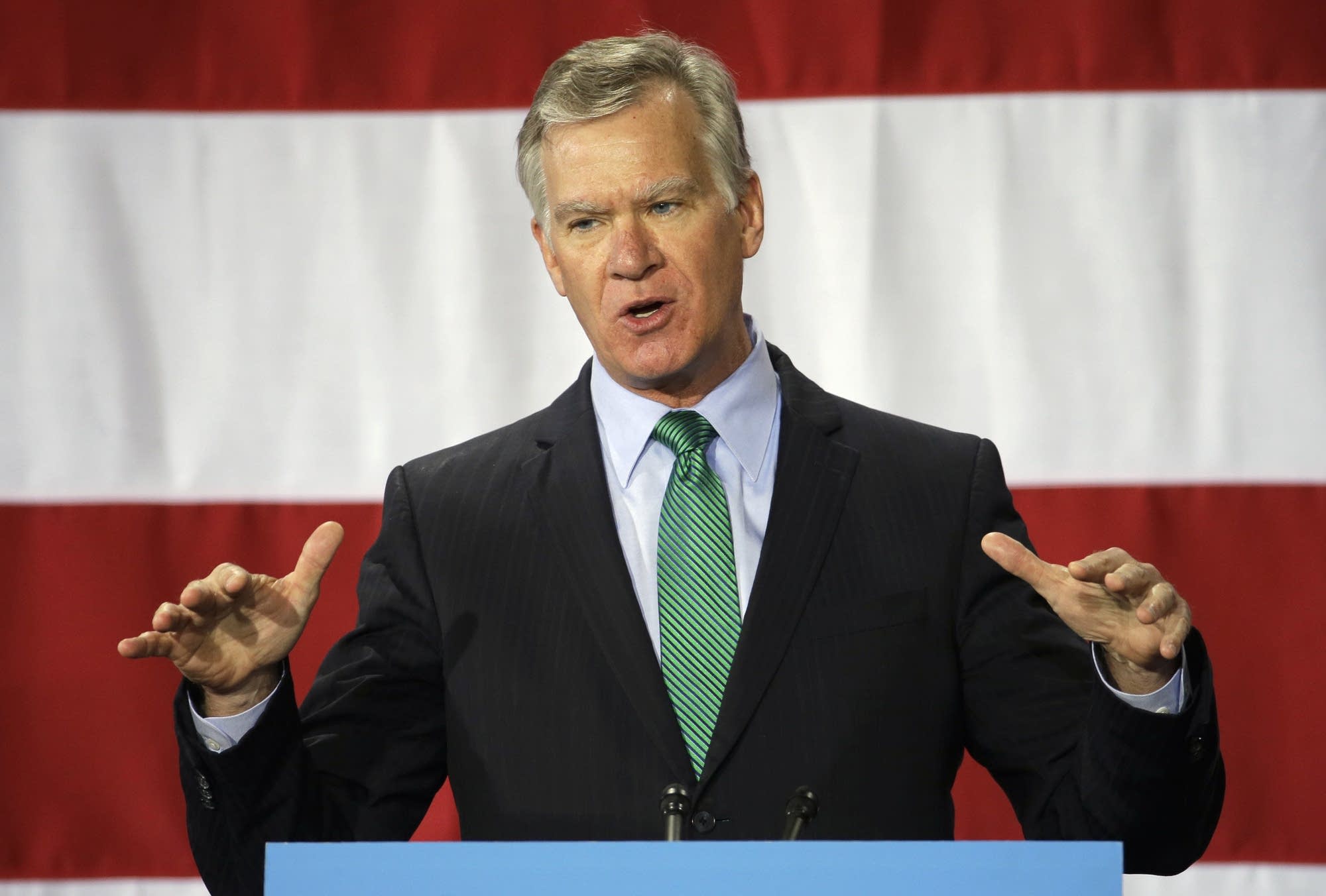 In making his announcement, Coleman described himself as someone with a proven record of getting things done in an executive role.
"I have 11 years in an executive position where I have had to make the tough decisions to balance out the interests of a lot of different aspects of the community. I have a proven track record of working on behalf of jobs and public safety and education," he said in an interview. "Of the folks that are talking about it, I am the only one that has had that unique perspective of actually having to guide a city of almost 300,000 people."
Matt Dean: The Dellwood lawmaker announced his candidacy April 27. He's an architect and former House majority leader first elected to the House in 2004.
He said that as governor, he would focus on improving conditions for working Minnesotans.
"People are very frustrated, particularly middle-class Minnesotans who pay bills, follow the rules, show up for work on time. They're paying more and more and they're getting less and less and the value proposition is just not there for them," he said.
Dean also said dismantling MNsure, the state's health insurance marketplace, would be one of his top priorities if elected governor.
Keith Downey: The business consultant and former state legislator from Edina entered the race on July 24.
"I know where the issues are. I know how to tackle them. I know how to get it done. And I think I have a track record in business, in the Legislature and as state party chair of really getting things done," he said. "We need results, not excuses, and that's what I intend to run on."
Jeff Johnson: The Hennepin County commissioner was the 2014 Republican nominee for governor. He jumped into the race on May 10.
In a three-minute video announcing his campaign, he promised to take on a state government culture he argues is filled with cronyism and overbearing laws.
"I'm ready. I'm tested," he says. "Join me in the fight to reclaim our state and the fight to return power, opportunity and freedom to you and every citizen of this great state of Minnesota."
Tina Liebling: The state representative from Rochester jumped into the race April 2. She says that despite heavy DFL losses in greater Minnesota, she'll be able to connect with rural voters.
"I don't think we have to be Republicans to get elected in rural Minnesota," said Liebling. "People in rural Minnesota are diverse, too. We shouldn't think and pretend that they're all the same. I think that there's a lot of opportunity there because people want change."
She has served in the Minnesota House since 2005.
Erin Murphy: The state representative became the first to jump in when she announced her candidacy on Nov. 17.
Murphy has served five terms in the Minnesota House, including stints as majority leader and deputy minority leader. She was re-elected to a sixth term to her District 64A seat in 2016.
As an urban lawmaker seeking statewide office, Murphy stressed the need to "confront the things that are dividing us," including geography, gender, race, and class.
"We need to do this because we are in this together and our future depends on the success of each of us," Murphy said in a news release.
David Osmek: The state senator launched his campaign Aug. 22, 2017.
In a statement, Osmek said he wants to "Make Minnesota Affordable for the hardworking taxpayers of Minnesota."
"I'm going to fight to make sure Minnesota values are followed through on at the State Capitol."
Rebecca Otto: The state auditor added her name to the candidate list on Jan. 9.
Otto said she would begin a listening tour that will take her around the state to find out what Minnesota residents want their next governor to do.
"Minnesotans will get a chance to know me as I travel in a different capacity and listen to them, hear from them about their ideas, their dreams and their hopes on this listening tour," she said. "And they are wise and they will end up making a decision at some point about who they want to be their next governor."
Other past auditors to become governor include Republican Arne Carlson and Dayton.
Paul Thissen:The lawmaker in his eighth two-year term representing southwest Minneapolis. He formally launched his campaign June 15.
Thissen became speaker in 2013 when the DFL had a lock on state government with the Legislature and Dayton in control.
He said in an interview with the Star Tribune that if elected governor he would tackle two big challenges.
"The biggest job of the next governor is going to be standing up for everyday people in the face of economic changes," he said. "And, figuring out a way to govern so people feel like they actually have a voice in their future again."
Tim Walz: The six-term congressman, who represents the 1st Congressional District in southern Minnesota, jumped into the race on March 27.
Walz says he's a problem-solver who has proven he can win in a swing district.
"This rural, urban divide has to end. Being a Democrat and progressive in a more conservative area, and still having support from folks. I think that bodes well. So I'm going to take a look at it," Walz said following a town hall meeting in February.
Who's out
Blake Huffman: The Ramsey County commissioner announced his candidacy April 19, and suspended his campaign Sept. 4 in a Twitter post. Huffman said he'd focus on other work, including running his nonprofit that focuses on providing housing to veterans and victims of domestic violence.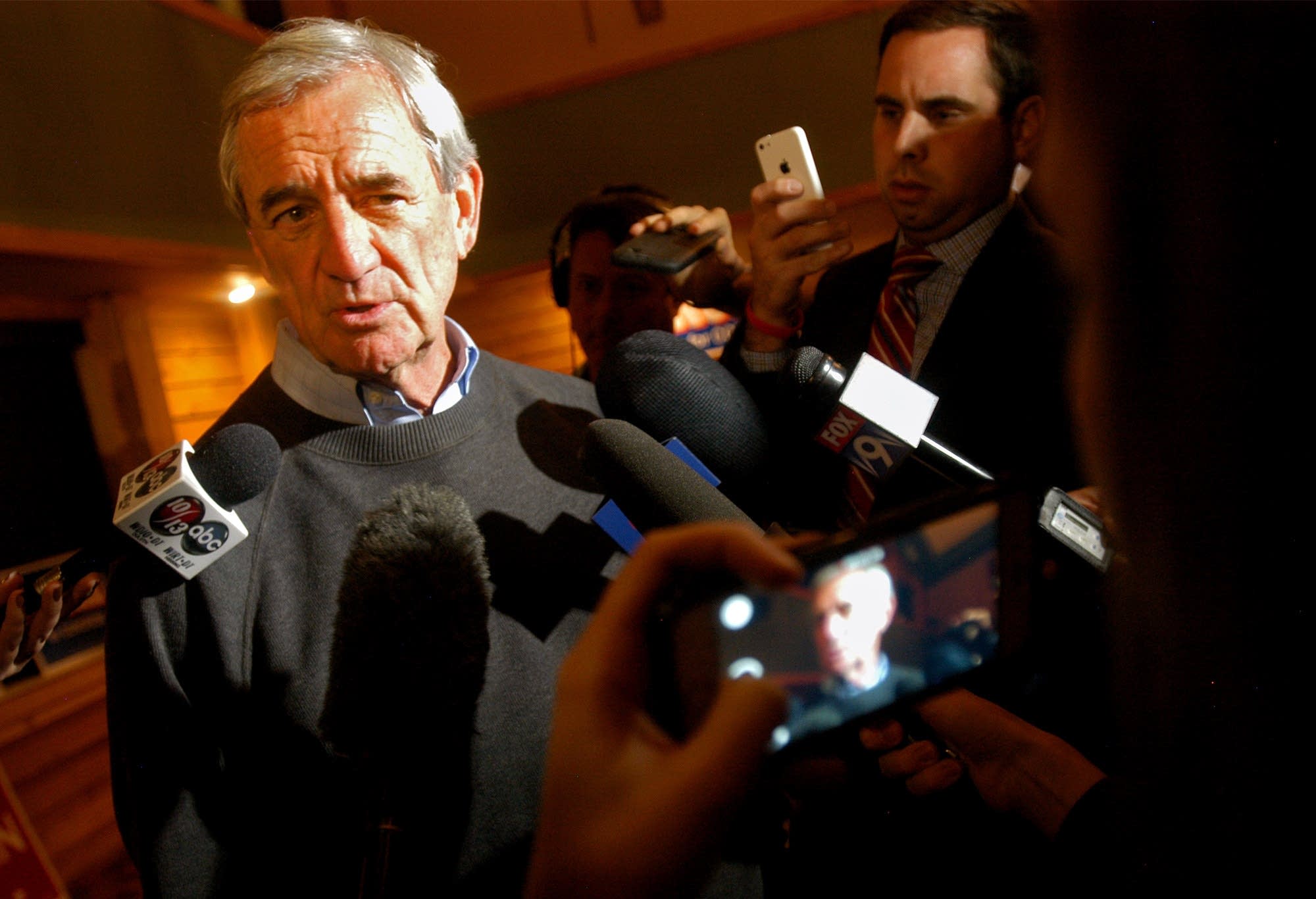 Rick Nolan: The Democratic congressman was giving serious consideration for a run for the open seat in 2018, but said he was also getting pressure to retain his seat in Congress.
"After much thought and consideration with my wife Mary, friends, and family, I have decided not to run for governor of Minnesota. The challenges and consequences of the issues facing our nation in Washington are too important for me to walk away from at this time." Nolan said in a statement.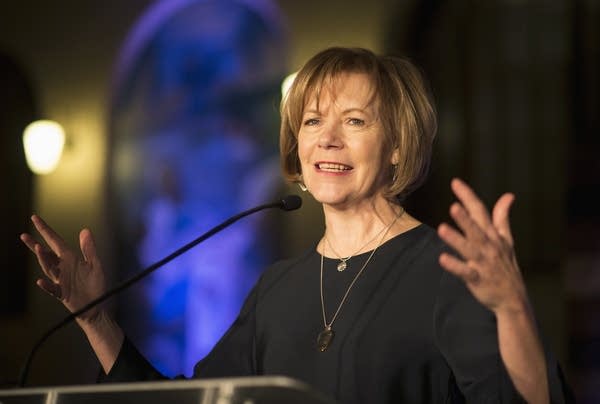 Tina Smith: Dayton's lieutenant governor said she considered running for governor for months. But after consulting with friends and family, as well as considering today's political environment, she opted not to run.
"I would say that it is a difficult time in politics right now, but if anything that is a motivating factor, not a factor that dissuades me," she said. "We need people in politics now more than ever are really ready to go out and fight for what they believe in."