74 Seconds podcast: Getting to 23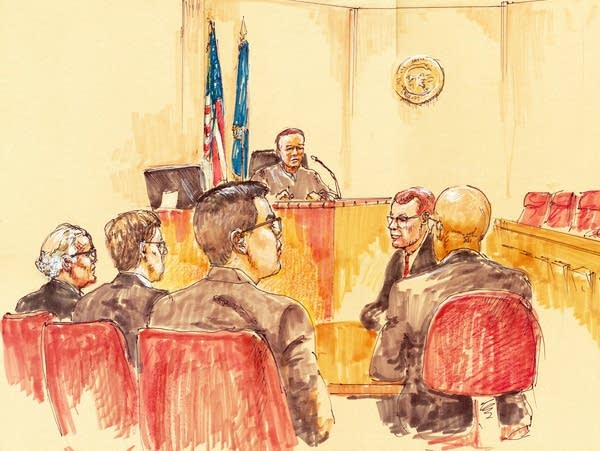 • Subscribe on Apple Podcasts
• Twitter | Facebook
• Full coverage

In July 2016, police officer Jeronimo Yanez shot Philando Castile during a traffic stop. Yanez has been charged with manslaughter. Reporters from MPR News will follow the case, beginning with the traffic stop, in a new podcast called "74 Seconds."
Seventy-four seconds is the amount of time that elapsed between the moment Yanez turned on his squad car lights to the moment he fired the seventh and final shot into Castile's car.
Episodes launched May 22, and our coverage continues when the trial begins: On the podcast, on the radio and on our website at mprnews.org/74seconds.
Trial, Day 4: Getting to 23
As the first week of the trial ends, the jury in the case starts to take shape.
Plus: Why choosing a jury for the trial of a police officer is different than for other cases.
In this episode, we mention a few things on the internet you might want to dive into:
• Harvard's Project Implicit: Take the implicit bias test
• RadioLab's More Perfect Podcast: 'Object Away' episode explains the story behind the Batson challenge
Your support matters.
You make MPR News possible. Individual donations are behind the clarity in coverage from our reporters across the state, stories that connect us, and conversations that provide perspectives. Help ensure MPR remains a resource that brings Minnesotans together.