Photos: The last day in Lowry Grove
The Lowry Grove mobile home park in St. Anthony closed Friday, after more than 70 years in operation. 
The park was sold to a developer, who plans to demolish it to build apartment buildings and townhouses. 
The residents challenged both the sale and the closure. A lawsuit is still pending, but the last residents had to leave the park by midnight. 
MPR News visited Lowry Grove residents one last time to hear their stories of moving out and saying goodbye. Hear the voices of Lowry Grove residents Bill McConnell, Jean Christianson, Luis Munoz, Gary Wonsewicz and Doreen Mitchell:
Gallery
7 of 7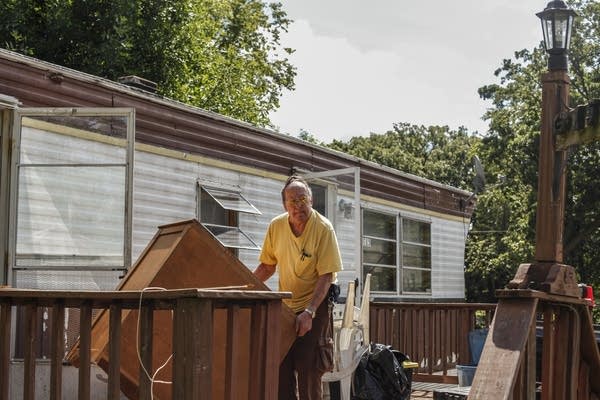 1 of 7
2 of 7