Chorus unites people living with Alzheimer's
The final segment of the Summer Music Series features unique group of Minnesota musicians. The Giving Voice Chorus is made up people living with Alzheimer's — and other dementias — and their caregivers.
Host Tom Weber stopped by a recent rehearsal at the MacPhail Center for Music in Minneapolis to hear the chorus perform, and to talk with some of people involved in it.
To hear the full program use the audio player above.
Guests:
• Marv and Elaine Lofquist, singers
• Jeanie Brindley-Barnett, music director
• Marge Ostroushko, co-founder
Songs performed:
Can't Help Falling in Love
Shenandoah
Together Wherever We Go
More from the Summer Music Series
• Tufawon shares his experiences as an artist and activist
• Living legend Cornbread Harris shares stories and songs
• Manchita performs emotional new solo EP in The Current studio
• Reina Del Cid talks about her musical evolution
• Soul singer PaviElle talks musical heritage
• Rapper Allan Kingdom on what it means to be an artist from St. Paul
Gallery
1 of 2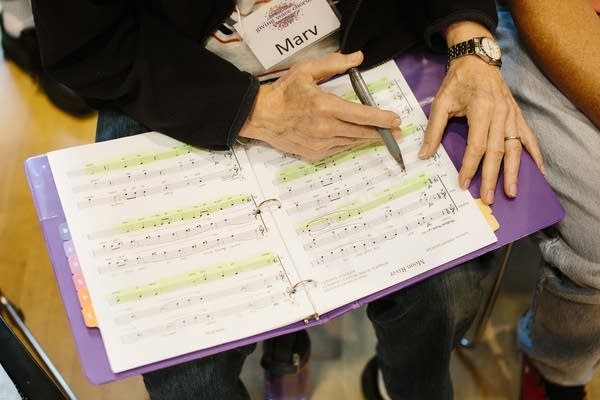 2 of 2