For years, Cuba has been a mystery to Americans. How could so close a neighbor be so different? How could so tiny a country be such a threat?
For the next few months, the Walker Art Center in Minneapolis will present a Cuban view of what has happened since 1950. The show is called "Adios Utopia."
Brightly colored posters, paintings and flags hang throughout the Walker galleries. And there's eye-catching black-and-white photography of heroes of the Cuban revolution.
"Such as Che Guevara, Jose Marti and Fidel," said Cuban co-curator Elsa Vega.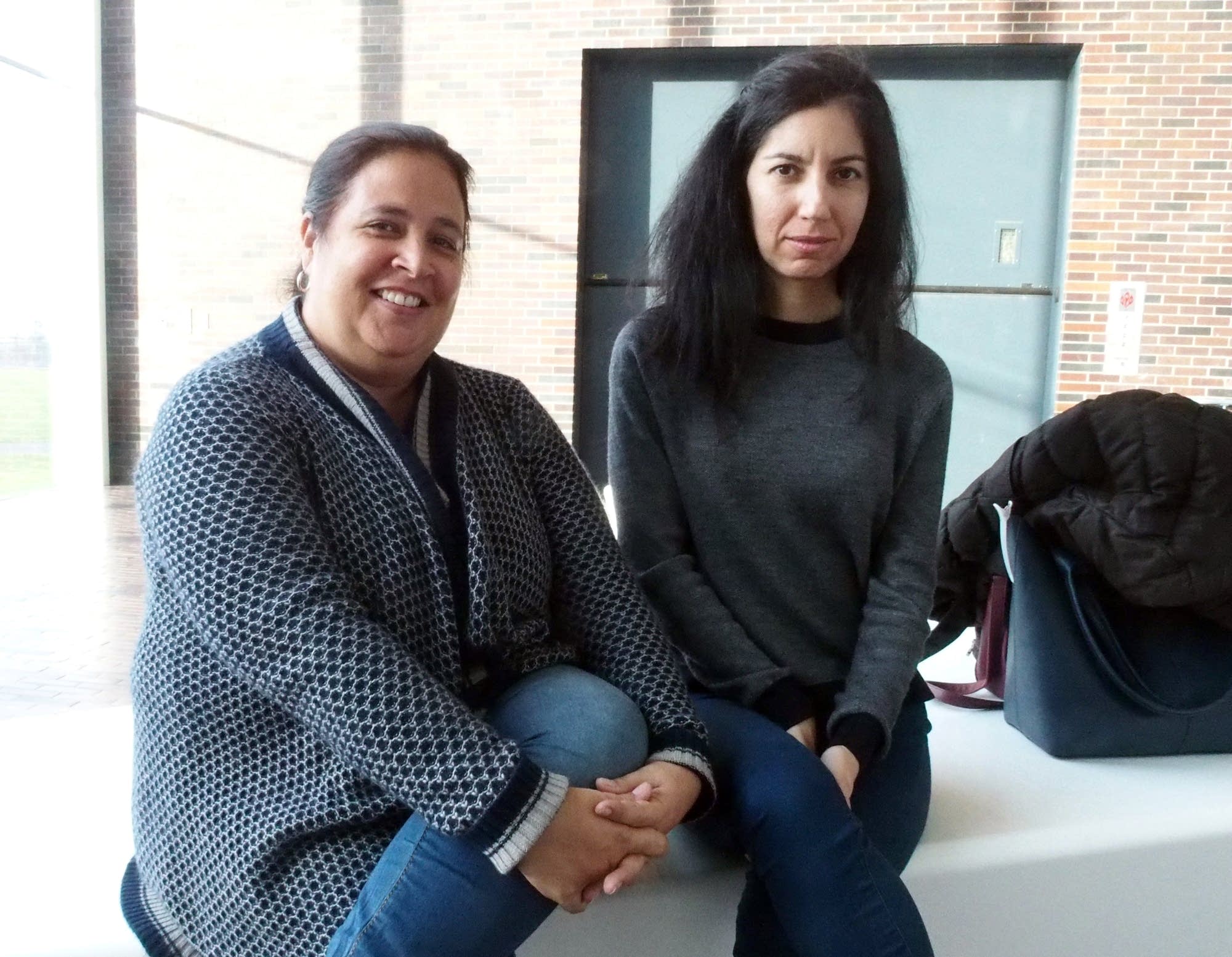 There is the political material many of us might expect of Cuban art. But there are startling departures: large abstracts from the 1950s, never shown in the United States until now. There are later works, censored by the Cuban authorities. There's a sculpture called "Stress" with a huge concrete roller grinding human teeth.
With more than 100 works, "Adios Utopia" is huge.
"It's unprecedented in terms of its scale," said Walker Executive Director Olga Viso. "So it's really the largest, most comprehensive exhibition that's happened in the U.S."
Viso, herself the daughter of Cuban immigrants, said the exhibit is different in another important way.
"It's not about the Cuban Diaspora, or the history of exile, which is much more readily understood in the U.S.," she said. "But this really looks at the artists who were there in the early years of the revolution, who remained in Cuba, who were educated in the revolutionary system."
And it looks at the artists who followed them, up to the present day. Unlike the Soviet practice, which proclaimed a formal policy on the role of artists after the revolution, Cuban leader Fidel Castro declared art could be free as long as it operated within the revolution. That, said Viso, allows for interpretation. The word "revolution" means different things to different people.
"And I think the show contrasts both that idea that people have of Cuba with the realities of people's experiences and the varied individual responses and reactions of individual artists throughout that time," she said.
Perhaps the best-known picture to come out of the island is Alberto Korda's iconic photograph of Ernesto Che Guevara, Castro's right-hand man. It's appeared on countless T-shirts and dorm-room walls around the world. Olga Viso said it's also all through "Adios Utopia."
"You'll see that iconic image, which becomes foundational in the early years of the revolution, but then you'll see how that image then becomes appropriated and becomes this iconic emblem that is both celebrated but also subverted by artists who then begin to question the tenets of the revolution," she said.
The images go from celebratory and heroic to grotesque in later years as some artists soured on the realities of life in Cuba.
One installation features numbers gleaned from Fidel Castro's speeches, statistics he used at length to boast about Cuban successes under his leadership. As the numbers pour out from the speakers, they flash up on the wall, hypnotizing and numbing.
The exhibit includes recent work, too. There's a piece called "Longing," created by artist Glenda León, who splits her time between Havana and Madrid. It's a butterfly with its folded wings embedded in the wall. León said her work, like that of many young Cuban artists, does not refer specifically to her homeland, but touches on common global issues.
Anyone who feels a lack of freedom, she said, "can probably identify with this butterfly that cannot fly."
León is one of 12 artists in Minneapolis for this weekend's opening. In coming weeks, the Walker will also present films and performances linked to the exhibit. Viso said this is a complicated show, with a lot to absorb.
"Cuba is one of the closest neighbors to our country, and there's a lot of ground and history and understanding to bridge," she said. "So I hope this show helps to do that."
And that situation keeps evolving. With the Trump administration re-imposing restrictions on Cuba, authorities there decided against lending certain artworks for "Adios Utopia." They feared the works might be seized by U.S. authorities. A section in the show describes those pieces and explains their absence.