Replacing Franken: Who's in, who's out, who's being talked about
Updated: Feb. 6, 2018 | Posted: Dec. 7, 2017
Minnesota Sen. Al Franken officially resigned from the Senate in January, following a string of allegations of sexual misconduct against him.
Gov. Mark Dayton chose now former Lt. Gov. Tina Smith to replace Franken in the U.S. Senate. Smith was sworn in as the state's junior senator Jan. 3, and announced she will run for the seat as well in this year's election.
MPR News is Member Supported
What does that mean? The news, analysis and community conversation found here is funded by donations from individuals. Make a gift of any amount today to support this resource for everyone.
Politicians on both sides are making moves to position their candidates for the special election.
Here's a look at who has announced their bid, who has said they aren't interested and names that are being floated around Minnesota's political sphere. (Keep checking back on this story for updates.)
Who's in:
• Bob Anderson, a dental technician from Hastings
• Minneapolis attorney Nick Leonard
Who's out:
• Former U.S. Rep. Michele Bachmann
Potential candidates
• State House Speaker Kurt Daudt
• Attorney General Lori Swanson
Who's in
Lt. Gov. Tina Smith: Smith, a Democrat, has served as Minnesota's 48th lieutenant governor since January 2015. After Dayton announced Smith as Franken's temporary replacement she announced she would be running for the permanent position next year. "Though I never anticipated this moment, I'm resolved to do everything I can to move Minnesota forward," Smith told reporters. Smith has been at the forefront on several administration priorities, including rural broadband expansion, early childhood education and economic development. She leads the Destination Medical Center initiative, a public-private economic development partnership in Rochester, Minn.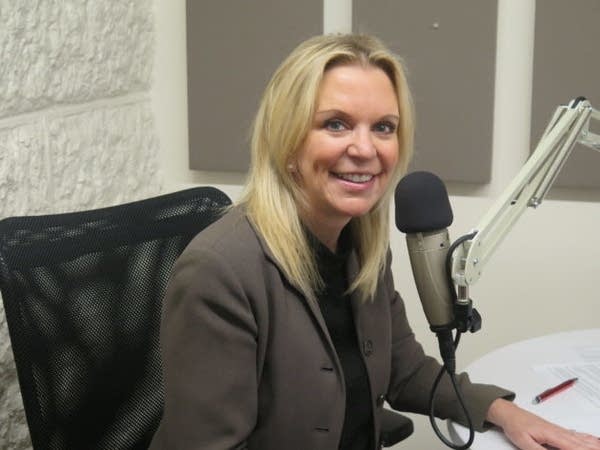 State Sen. Karin Housley: Housley is the first Republican to declare a candidacy in the special election. Housley, of St. Marys Point, has been in the state Senate since 2013 and ran once before for statewide office, albeit briefly. In an interview, she described herself as a "hockey mom" with experience in the public and private sectors. She said she has a track record of working across party lines, something she said is sorely missing in Washington.
Bob Anderson: Anderson, a Republican and dental technician from Hastings, announced his candidacy Jan. 17. Anderson was an Independence Party congressional candidate in Minnesota's 6th District in 2008 and 2010. He said he's running for the U.S. Senate as a political outsider and an enthusiastic supporter of President Trump.
Minneapolis attorney Nick Leonard: Leonard announced he will seek the DFL endorsement for the Senate seat, but will also run in the primary if he loses.
Who's out
Former Sen. Norm Coleman: Coleman posted on his personal Facebook page that he won't run in 2018. He lost to Franken in a close 2008 election in which the vote count dragged on for months.
Former Gov. Tim Pawlenty: Pawlenty had been weighing a return to elected office since he chose not to seek a third term as governor in 2010, and after mounting an unsuccessful campaign for the presidential nomination. But on Jan. 16, Pawlenty announced he would not be running for Senate in 2018 during an interview on the Fox Business Network. "I'm interested in continuing to serve, but there are a variety of ways to do that, running for U.S. Senate won't be one of them," he said.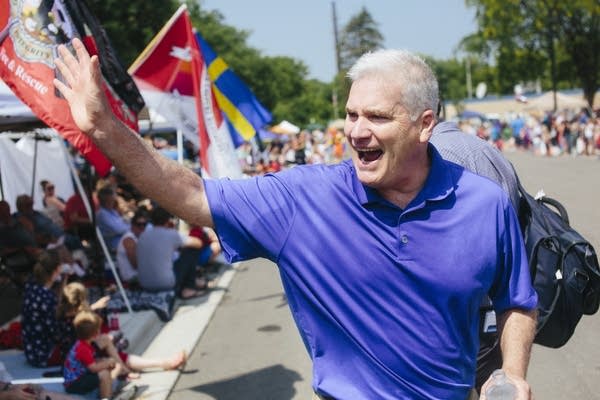 Rep. Tom Emmer: Emmer announced he'll seek re-election in Minnesota's Sixth Congressional District and made it clear he will not be a candidate this year for governor or a Minnesota U.S. Senate seat.
Former Rep. Michelle Bachmann: Bachmann said in January that she hadn't ruled out a run for Senate and that she was still considering her options. But in a radio interview in February she ruled out a run, saying she didn't have any "sense from the Lord" that she should try for the seat.
U.S. Rep. Tim Walz: Walz, a six-term congressman, is currently running for governor of Minnesota.
Potential candidates
State House Speaker Kurt Daudt: Daudt has been openly considering a bid for governor for months and could be in a good position to switch to a Senate bid.
Duluth Mayor Emily Larson: Larson's name was floated by former Duluth Mayor Don Ness in a tweet. "An accomplished leader from Greater Minnesota and one of the most naturally talented elected officials I know. A lot of great options out there — Emily is among the best," Ness wrote.
State Rep. Erin Murphy: Like Walz, Murphy is currently campaigning in the governor's race — she was the first to announce candidacy. Murphy has served five terms in the Minnesota House, including stints as majority leader and deputy minority leader.
Attorney General Lori Swanson: Swanson has kept her 2018 political ambitions quiet, but it was long speculated that she would run for governor — a bid for the Senate seat is also possible.
The Associated Press contributed to this report.