Afton skier places fifth in skiathlon, highest Olympic finish ever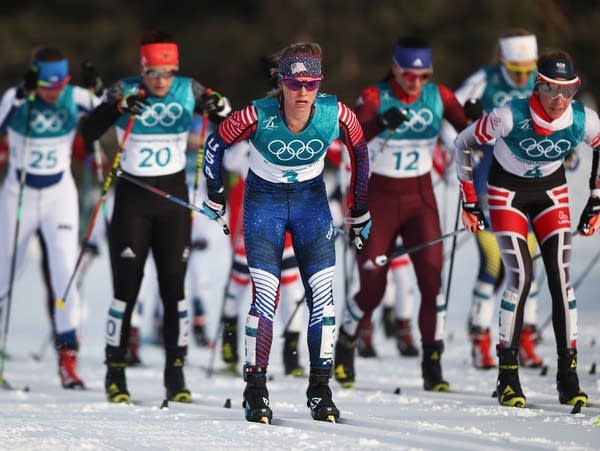 Jessie Diggins placed fifth in the 15-kilometer skiathlon, the highest Olympic finish ever for a U.S. women's cross-country skier. Diggins narrowly missed a chance to become the first American woman to earn a medal in cross-country skiing, she was third in the World Cup standings coming into the race.
In the first medal event of the Winter Olympics on Saturday, Sweden's Charlotte Kalla won the women's 15-kilometer skiathlon by more than seven seconds.
This is the second Olympics for Diggins, 26, and in the four years since Sochi, she's climbed higher in World Cup rankings. In early January, she became the first American skier to medal at Europe's punishing Tour de Ski.
Diggins grew up in Afton, and says that as a child, her parents would take her along in a backpack when they went out skiing. She caught the racing bug later on, when she joined the ski team at Stillwater High School.
Gain a Better Understanding of Today
MPR News is not just a listener supported source of information, it's a resource where listeners are supported. We take you beyond the headlines to the world we share in Minnesota. Become a sustainer today to fuel MPR News all year long.