Saturday storm warnings up in Twin Cities, southern MN, western WI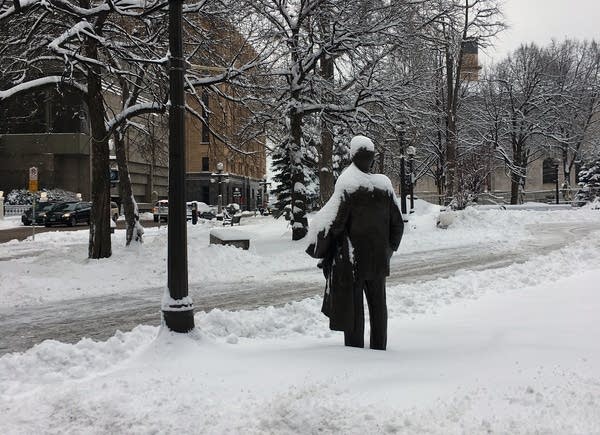 Hope you got that overnight 3- to 6-inch snowfall shoveled. The main event is less that 24 hours away.
It's now officially a winter storm warning for the Twin Cities, where 6 to 9 inches of snow may fall Saturday.
The warning issued Friday afternoon by the National Weather Service is set for Saturday afternoon through Saturday night for most areas east of a line from Redwood Falls in southwestern Minnesota to St. Cloud in central Minnesota.
The NWS says to expect heavy snow with rates of 1 to 2 inches per hour spreading into the area Saturday afternoon or early evening and that "given the expected intensity, conditions will deteriorate rapidly."
Outside the warning area, forecasters expect 4 to 6 inches of snow.
The wind may also be a problem. Northwest winds gusting to 30 to 35 mph late Saturday night will deliver blowing snow, especially across southern and eastern Minnesota and western Wisconsin, the weather service said, adding that "travel could become very difficult Saturday night through early Sunday."
"Snow emergency" street parking restrictions start Friday night at 9 p.m. in Minneapolis and St. Paul.