April snow and cold: Who are the winners and losers?
It's good news for some businesses that depend on the weather and bad news for others.
Seasonal Restaurant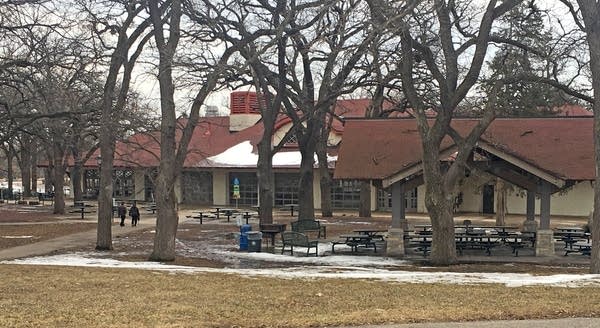 In an effort to reclaim spring, the owners of the seasonal restaurant Sea Salt Eatery near Minnehaha Falls in Minneapolis opened for business on Thursday.
Manager William Ramach says they tried to open for the season April 1 like they usually do, but had to shut the doors again because of more cold and snow.
"We had, basically, a big sheet of ice right out front of our front door so the Park Board wasn't excited about that and the possibility of either an employee or customer slipping," Ramach said.
MPR News is Reader Funded
Before you keep reading, take a moment to donate to MPR News. Your financial support ensures that factual and trusted news and context remain accessible to all.
Ramach says the restaurant plans to stay open for good even as more snow is expected over the weekend.
Plow and snow removal business
Even plow business owners like Ken Johnson of Minneapolis-based Lawn and Snow Landscape Complete are feeling tired.
While he says plowing snow is often more lucrative than landscaping, it also uses up more resources.
"We should be further along into landscaping season by now," Johnson said. "It will set us back on trying to meet our deadlines for spring clean ups and putting fertilizer down if this keeps up."
Parks and recreation
The Minneapolis park system is also feeling the effects of the lingering snow.
Minneapolis Park and Recreation Board communications manager Dawn Sommers says some 200 seasonal employees at the city's seven golf courses haven't been able to start work yet — and the city's hundreds of athletic fields aren't open either.
"We can't do any work even if the snow weren't out there," Sommers said. "We can't remove the metal brackets that hold up our ice rinks so for us this is quite a delay. We're used to the snow, just not used to the cold."
Maple Syrup
But this weather isn't bad news for everyone — Ryan Browne is the operator for Rising Sun Farm just east of River Falls.
He says making maple syrup accounts for about 10-20 percent of his produce-driven business.
With the constant overnight freezing and daytime thawing, he expects this to be one of the longest syrup seasons he's ever worked.
"You kind of tap the trees and you take the plunge, you commit to doing that amount of work and it is great when it does end up being above average or good year," Browne said.
Browne says the latest he's ever been able to cook sap was April 28th back in 2013. He thinks this could be another record-breaking year.
Still, Browne hopes to be able to focus on his produce soon.