Did MPR give Keillor's bad behavior a pass?
On Nov. 2, Jon McTaggart, the CEO of Minnesota Public Radio and American Public Media Group, posted an all-staff memo expressing his disgust and outrage over reports of an NPR news executive who sexually harassed women.
The news of how NPR handled the allegations in Washington — a process that NPR's top official admitted was slower and less forceful than it should have been — had rattled some of McTaggart's employees in St. Paul.
"I can tell you how the APM Group would address this kind of situation," McTaggart wrote in the memo. "I want to be very clear — we do not tolerate harassment of any kind. Providing a safe and respectful workplace for every employee in the APM Group is an absolute priority. When informed of a similar circumstance, we would immediately investigate any allegations."
What has since become apparent is that even as he made those statements, McTaggart was in the process of dealing with allegations of inappropriate behavior at MPR. None other than Garrison Keillor, a public radio pioneer who brought wealth and national cachet to the company, had been accused of abusing his power over a woman who worked for him.
Grow the Future of Public Media
MPR News is supported by Members. Gifts from individuals power everything you find here. Make a gift of any amount today to become a Member!
When McTaggart shared his note with employees, he had in his possession a 12-page letter from an attorney representing the woman. That letter, dated Oct. 22, alleged dozens of sexually inappropriate incidents involving the retired radio host. The allegations had prompted MPR to launch an independent outside investigation.
By the end of November, after investigators came back with preliminary findings, McTaggart had decided to cut ties with the man whose name for decades had been synonymous with Minnesota Public Radio. With that decision, the online archives of Keillor's work were removed from MPR's website. Public access to those archives will resume later this month under a deal announced last Friday. The agreement also specifies that MPR and Keillor will not sue each other.
McTaggart does not apologize for the abruptness of his decision to cut ties with Keillor, nor for the possible damage it caused to Keillor's livelihood, legacy and place in MPR history. For any employees who might have missed McTaggart's memo, the broadcast company's uncoupling from its biggest star served notice that MPR would treat allegations of sexual harassment seriously.
But the picture McTaggart tried to paint — of an MPR that makes a safe, respectful workplace its highest priority — is blurred by several complicating factors. Among them:
• Many of Keillor's colleagues and employees knew of his romantic relationships about a decade ago with subordinates who worked on A Prairie Home Companion and his poetry show, The Writer's Almanac. They say his affairs were an open secret around the office.

• Among people who worked on Keillor's programs, even those who claim not to have known about his sexual relationships, readily admit knowing that he bullied and belittled colleagues and subordinates. That alleged behavior was the subject of a 1999 lawsuit against the company that was quickly and quietly resolved.

• From 2002 on, Keillor's operations were housed at a separate building, 6 miles from MPR's headquarters in downtown St. Paul. The distance made close supervision of the work environment difficult.

• For years, MPR maintained a work environment that tolerated — and, some say, encouraged — office romances, including those between managers and their subordinates.

MPR News has had to rely to an unusual degree on anonymous sources in covering the Keillor story. Staff members — even former staff members — are reluctant to discuss their experiences at the company, which describes itself as one of the largest producers of public-radio programming in the world.
One former senior manager said she left the company in part because she grew tired of the way MPR executives seemed to protect Keillor. Although she said she never received any complaints of sexual harassment, she remembers Prairie Home staff telling her about the mistreatment they endured.
"He would assemble the staff, tell them how terrible they all were and threaten to quit the show so they would all be out of jobs," said the former manager, who described Keillor's actions as toxic.
The former manager said she tried to get the attention of MPR's founding president, Bill Kling, about the chilling effect Keillor had on employees. But Kling never indicated to her that he would intervene, she said. "I didn't get any response from him at all."
And when she tried to talk to then-General Counsel Tom Kigin about it, Kigin also seemed willing to give Keillor a pass, she said. "He said creative people have temperaments, and we have to learn to live with that stuff," she recalled.
But for some employees and colleagues, that advice was difficult to follow. If a staffer fell from favor with Keillor, his or her days on the show were likely numbered. Sometimes Keillor told people they looked unhappy in their work, appearing to project his own dissatisfaction onto them. Other times he simply stopped talking to staff members until they could no longer do their jobs and were forced to quit — or were ultimately fired.
Both Kling and Kigin are now retired and declined to comment for this story. Kling continues to serve as MPR's president emeritus.
"They don't care if he treats you badly"
Some employees said they felt powerless to report Keillor's behavior. They believed MPR brass was willing to look the other way.
"The scuttlebutt in the office is they don't care if he treats you badly. They only care if he's broken the law," said a former Prairie Home staffer who was let go. "I feel workplaces have grown to the point where you have to be respectful to people, to your employees. But back then, the overall vibe was, 'Garrison's the cash cow. They're going to let him get away with whatever he wants.'"
That former employee lost her job on Prairie Home after Keillor told her he had lost confidence in their ability to work together. But she was also troubled by the way MPR tried to keep her quiet. Upon her termination, the company's human resources department offered her several thousand dollars in severance. In exchange, she was asked to agree never to disparage the company, including Keillor.
During her exit interview, the former staffer said, she perceived that HR was keen to gauge whether she was a liability.
"My sense was that they definitely were just protecting him," she said. "They knew what he was like, what he was capable of. They were doing their due diligence to make sure there was no smear campaign. I told them flat out, 'I don't have an ax to grind with this guy. I was happy for the experience.'"
She didn't sign the agreement, nor did she take the money. Employment attorneys say private employers commonly insist upon non-disparagement provisions when offering employees severance or settling claims, but they're tough, if not impossible, to enforce. Still, the woman was bothered by the attempt to silence her.
"You're basically telling me I can't go out and tell my story of my experience of working here, even if it's true," she said. "I'm not willing to sign that away."
Another person who walked away from a hefty check rather than sign a nondisclosure agreement — in this case, from Keillor's independent company — was one of the women who was romantically involved with Keillor. She spoke with MPR News only on condition her name be withheld. She said she does not consider herself a poster child for the #MeToo movement and was a willing participant in the relationship. Nevertheless, she said, he did control her salary and career prospects.
She said Keillor "cultivated consent" over the years. In the beginning, she admired his talents and felt a rush when he claimed to admire hers. When he began to send her texts that were sexual in nature, she fell into what she now describes as a naive crush.
"The problem wasn't getting into it," she said of the relationship. "The problem was getting out of it."
The woman says she believed the November 2009 check for $16,000 was offered in exchange for her silence. A note at the time from Kate Gustafson Sanderson, managing director of Keillor's production company, explained the check was in appreciation of the woman's contributions to the show and "given with the understanding that information of a personal and confidential nature regarding the show, Garrison Keillor or others associated with the show, will not be disclosed to any third party without the prior consent of Prairie Home Productions, LLC."
However, Keillor's attorney and brother-in-law, Eric Nilsson, says that the check was simply a severance payment honoring the spirit of an early-termination payment provision in her contract. It represented two months' pay after the woman decided not to accept the reduced terms of a new contract, he said.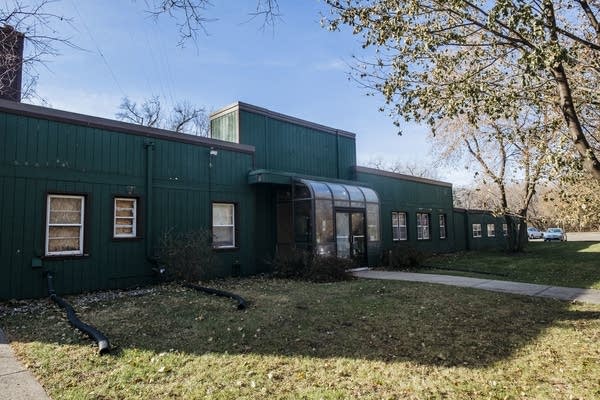 Because Keillor's operations were housed in a separate building from MPR headquarters — people who worked there called it The Fort — there was no obvious MPR person to approach with any issues, the woman said. She never reported any sensitive concerns to Gustafson Sanderson, who for years served as liaison between MPR and Keillor's company. While other staff commended Gustafson Sanderson for her approachability, the woman said she didn't think Gustafson Sanderson would have her back.
"I never really got a sense that Kate Sanderson was someone one could go to [with] a complaint, if one were to have one," the woman said. "I got the distinct impression that her priority was to protect Garrison, and the brand, and his family, from whatever threat she believed his female employees may have posed to him."
Another former Prairie Home staffer said Gustafson Sanderson ignored or made light of complaints that came her way — or told the employee who was making the report to resolve the issue alone.
"I personally walked into Mr. Keillor's office and found pornography openly displayed on his workstation," said the staffer, who worked for Prairie Home for more than five years and spoke to MPR News on the condition of anonymity.
The employee reported the images of naked women to Gustafson Sanderson, who directed the employee to go back and close Keillor's browser windows, the employee said. "I was disturbed by this resolution but was afraid to take further action, fearing that I might be placed in even more uncomfortable situations or that I might lose my job," the employee said.
On the other hand, that same staffer said Gustafson Sanderson stood up for Prairie Home employees, going to great lengths to protect them from Keillor's whims and unpredictable demands.
Gustafson Sanderson remains involved with Live from Here with Chris Thile, Prairie Home's successor show. She disputed the story about the computer porn, telling MPR News it was inaccurate.
"But beyond that, I choose not to comment because of my ongoing work for MPR," she said.
Keillor's friends and supporters have suggested sources who've spoken anonymously to news reporters are disgruntled former employees.
A question of timing
McTaggart, who joined the company in 1983, has steadfastly denied ever hearing reports of Keillor misbehaving with women before last August. But others are skeptical. When McTaggart severed ties with Keillor, it left some people associated with the show wondering whether MPR's grand gesture was self-serving.
One former MPR employee who worked on Prairie Home said he believes the #MeToo movement forced company leaders to finally break away from a man who helped build MPR's fortunes. He also said the staff believed Keillor took a heightened interest in young female employees, at times offering effusive praise for mediocre work while overlooking the contributions of others.
"When the story came out, I was repulsed by the suggestion that [MPR leaders] are doing the prudent thing by getting in front of it," said the man, who did not want his name published because he still works in the industry and feared repercussions for criticizing MPR. "It's just the time we're living in that led them to cut ties."
Those who defend Keillor's actions also question the timing of the split.
"One wonders if a subliminal part of the calculus was the fact that [Keillor] was retired," said Nilsson.
Nilsson said the company had squeezed as much revenue as it could out of A Prairie Home Companion by the time Keillor retired from the show in July 2016. "From a financial perspective, ditching him in late 2017 had far less impact than would have been the case the further you go back," he said.
Depending on how far back you go, the impact could have been considerable. Kling and other executives pocketed millions from the sale in 1998 of Rivertown Trading Co., a catalog business that sold Prairie Home merchandise and other MPR-related products. The bulk of the proceeds from that deal, which netted $120 million, went to MPR's endowment.
Nilsson said Keillor was offered a share of the proceeds from the sale but declined.
"Garrison was never in it for the money," Nilsson said. He added that without Keillor and A Prairie Home Companion, "there would be no MPR, at least in anything but a shadow of what it has become." Nilsson said Keillor would not be available for comment on this story.
A culture of workplace romance
Keillor had a reputation as a philanderer, but many, including him, point out that he wouldn't have been the first boss at MPR to engage in office romance.
In its early days, like many companies at the time, MPR was an institutional matchmaker for employees. Bill Kling's wife, Sally Pope, was MPR's development director. Keillor himself had been in a longtime relationship with an early executive producer of A Prairie Home Companion. Tom Kigin, whose wife, Donna Avery, was also an MPR executive, reportedly joked at his retirement party: If you don't meet a significant other here, one will be assigned.
The line drew laughs, and for good reason. Many of those made-at-MPR relationships have led to lasting marriages.
In an email to MPR News last November, Keillor himself took note of the changing culture regarding romantic relationships at work:
"I had a big office romance in 1976 when I took up with the producer of PHC [A Prairie Home Companion] and we lived together for nine years. Bill Kling had a big romance with the development director and married her. Tom Kigin had a romance with Donna Avery in development and they're still married. There is a new atmosphere now and I guess the friendships that used to exist are now potentially disastrous. But this is nothing that can be discussed publicly and I am clearly of another era and that era has passed."
That former producer was Margaret Moos Pick. She was thrust into the news in the mid-'80s after Keillor left her for a woman who would later become his second wife.
"Talk about broken hearts," Moos Pick said in an interview this week. "Mine was mammoth."
But Moos Pick, who has remained friends with Keillor, said the company's punishment of him doesn't fit his alleged offenses. She said MPR had "an ingrained culture where there are sexual relationships between employees," and those relationships are "not only tolerated, but accepted and public."
"Do you hold someone at fault for behaving like he did 20 years ago because no one told him it wasn't cool anymore?" she asked.
McTaggart has said romantic relationships in the workplace, even if consensual, can amount to misuse of power, something he said the company will not tolerate.
And yet Keillor has made it a point to characterize the relationship that led to the complaints against him as consensual, and therefore acceptable. In hundreds of emails Keillor provided to the Associated Press, he and the woman engaged in conversations that covered work, but turned personal and, in some cases, overtly sexual. He has dismissed it as harmless flirtation; she has pointed out the power imbalance that tilted in Keillor's favor.
"Every time I said 'no' or tried to avoid him I feared I was saying 'no' to my future," she said of her former boss in a statement through her lawyers, according to the AP.
MPR's policies address unwelcome sexual advances and discourage even consensual romantic relationships, particularly those between manager and subordinate. In the employee handbook for American Public Media Group, MPR's parent company, APMG said it reserves the right to reassign or even fire employees when a professional reporting relationship turns romantic or sexual.
Until late last year, such rules seemed not to benefit Keillor's employees or colleagues. Some former colleagues said Keillor appeared to search for openings with women who looked up to him. He had a particular fondness for fellow creative spirits, said three women who worked with him and said they felt they were on the receiving end of his affection.
One of those women was a musician who regularly performed on the show. She said Keillor suffered from "musical crushes" on various duet partners, including her.
"Sometimes he's really gushy with people on stage and on the air," she said. "You can kind of tell. Then it wanes off, and they disappear."
Keillor also fancied writers. One of them describes a visit to one of Keillor's homes, decades ago. The purpose was to work on a script, but there was no work done that evening. Instead he asked her to stay for dinner. He offered her wine, which she declined, and a tour of his place. At one point he showed her his bedroom, the woman said.
"I just stood there stiffly, looking out the window," said the writer, who said she remained stiff and formal with her married boss the entire evening. "I hadn't dealt with this before. I thought it was kind of weird we were in his bedroom."
Nothing sexual happened, but she said she believes Keillor's intentions were less than professional. The woman said she continued to write during that season until a favorable review by a national magazine mentioned that she and Keillor were co-writers.
"He has never wanted anyone to know he co-writes with people," she said. "That's the insecurity." Soon after that, she said, he told her he'd decided to write the scripts on his own.
"I sometimes wonder," she said, "if I had acquiesced that night, would I have been treated differently?"
A ferocious secrecy
Kling was known as a shrewd business operator, a public media visionary and aggressively ambitious. And during his 44-year tenure, MPR fiercely protected its brand, said David Brauer, who covered Twin Cities media as a reporter and columnist for MinnPost.
"Some shops are leaky, some are tight," said Brauer, who held the job from 2007 to 2014. "In my experience, MPR was one of the most controlled environments I ever had to cover. People didn't talk. Management often didn't want to talk."
From a business standpoint, that kind of bureaucratic, corporate environment might be ideal for many companies; keeping a tight lid on employees could prevent a negative word from spilling into the open.
But Brauer said it exasperated him that a media company — one whose news division prided itself on its commitment to openness and exposing other institutions — was among the most rigid, locked-down organizations he covered.
"MPR was always the shop that I was most interested in because of the quality of their work, but also because of the ferocity of their secrecy," he said. "It was just a weird, intriguing, disturbing disconnect. It was very strong and very different from what I experienced covering the Star Tribune, or Pioneer Press, or even the TV stations. I never ran into such a contradiction like I ran into at MPR."
For the most part, the company enjoyed a wealth of positive stories from other news outlets.
But when Brauer did publish articles about MPR that were not positive — and even mildly barbed — "it was like playing handball against a mattress," he said. "You send something out, it just lands with a thud. Nobody responds. I wouldn't say there was any media organization in town that wanted to be criticized, but MPR was among the most passively-aggressively hostile."
But decades earlier, MPR leaders were more aggressive than passive toward coverage deemed unfavorable. Another Twin Cities media reporter, Nick Coleman, incurred Kling's wrath in the mid-1980s.
In one tangle with MPR, after Keillor appeared on the cover of Time magazine, Coleman wrote a playful front-page story with the dateline Lake Wobegon. Coleman pretended to travel to Keillor's fictitious town to interview characters who commented on Keillor's newfound fame.
As Coleman tells it, Kling then sent a gaggle of briefcase-toting attorneys to the Star Tribune, threatening a lawsuit. Coleman's alleged offense? By using the term "Lake Wobegon," he was stealing MPR's intellectual property.
"This was hardball," Coleman said, adding that he thought the threat was meant to intimidate him.
That article was just one in a series about MPR that prompted Kling to accuse the reporter of bias against the company, Coleman recalled. He eventually was banned from the MPR building, and company officials specifically prohibited employees from talking to him.
Coleman said he was bewildered by Kling's heavy-handedness.
"I love public radio," Coleman said. "But I also had this weird job where people who gave a lot of money to public radio wanted to know what was going on. That was confusing to all of us. All of a sudden, we were in a bar fight, and we thought we were just fans."
One former MPR employee who did speak up about problems within the company felt conflicted about it for a long time.
Liz Fleischman, a Writer's Almanac producer who lost her job in 1995, wanted the company's president to know about Keillor's management style. She wrote Kling a letter, telling him how Keillor mistreated his staff.
She said Kling never responded to her letter. But even more deafening was the silence from co-workers with whom she shared the letter, she said.
"It was so clearly like a dysfunctional family, where there's problems and abuse within the family, but people feel like they're betraying the family if they talk about what's going on," she said.
That kind of sentiment speaks to a larger conundrum that goes beyond men behaving badly, said Susanne Reber, a media executive who spent more than 30 years in public radio and co-founded the investigative journalism program Reveal. Reber, like many in her industry, has closely observed the downfall of public radio stars at WNYC in New York, WBUR in Boston and at NPR in the wake of other sexual harassment scandals.
"What the #MeToo movement has highlighted is a series of conditions that allowed this distressing predatory behavior to happen," said Reber, who now works as a consultant. "You're really talking about a much deeper problem. That's all about bullying, that's about a toxic work culture, and that's about a culture of silence that permeates so many of our workplaces."
Of course, public media isn't the only industry where those problems exist, she added. But women who communicate for a living — whether it be in the news business or in entertainment — are finally feeling empowered to speak up. Some in public radio had remained silent for years, or even decades, because they felt so strongly about their organization's aim to serve the community.
"People felt kind of stuck," she said. "They really believed in that kind of mission, and felt that if they were going to do that kind of work, they were going to have to stay."
Particularly in the early days, she added, public radio jobs were hard to come by.
Since the Keillor imbroglio, MPR has ramped up its outreach on sexual harassment prevention. All employees now must complete an online course, and company leaders plan to make anti-harassment training mandatory every year, as required of all stations that receive funds from the Corporation for Public Broadcasting. MPR employees have also been reminded to bring their concerns to managers, human resources or a whistleblower hotline that could refer cases to the MPR board of trustees.
MPR said its outside investigation into the claims of inappropriate behavior, conducted by the law firm Briggs and Morgan, has been "substantially complete" for months. McTaggart has no plans to disclose more information about its findings, saying he needs to respect the privacy of the woman involved.
Meanwhile, members of company-sponsored employee groups are trying to figure out how to make MPR more respectful and inclusive. And leaders are being asked to examine their own behaviors.
Reber, the media consultant, said she hopes those kinds of discussions ripple through the whole industry.
"This is a conversation that's wanting to happen," said Reber. "This is an opportunity for public media to play a leadership role in helping to transform these cultures, so we can work toward true inclusion: pay equity, respect in the workplace, and to break this culture of silence and fear."
Most work environments where sexual harassment has flourished also suffered from instances of bullying, Reber said.
"And the bullying, chances are, came first," she said.
MPR News editors Eric Ringham and Meg Martin contributed to this report.
Correction (April 28, 2018): An earlier caption misidentified a member of Keillor's family.