Smart sprinklers slashing lawn water use in Woodbury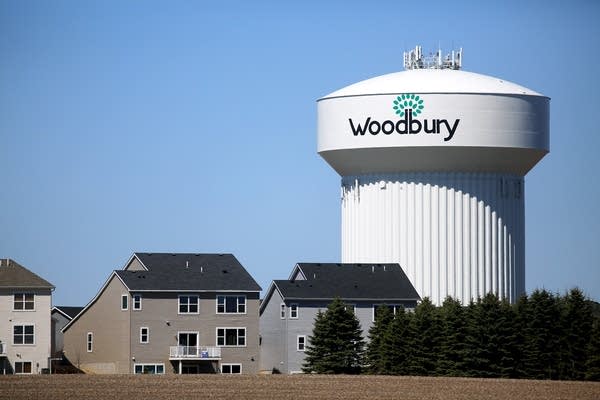 Most people with home sprinkler systems in the Twin Cities suburbs are wasting water on their lawns.
But in Woodbury, residents are latching onto a program that gives them a big discount on a device that helps their irrigation systems conserve water and, ideally, cut their utility bills.
This year, the city sold out of 1,000 Rachio controllers that connect to sprinkler systems and analyze weather reports to see when a lawn needs watering and how much. Woodbury sold the devices for $20; they retail for $200.
The city started offering the controllers two years ago and has seen increasing interest from residents. Homes using the controllers have saved an average of 30,000 gallons a year.
Grow the Future of Public Media
MPR's budget year comes to a close on June 30. Help us close the gap by becoming a Sustainer today. When you make a recurring monthly gift, your gift will be matched by the MPR Member Fund for a whole year!
"It is really doing our part to conserve groundwater," said Sharon Doucette, environmental resources coordinator for the city of Woodbury.
The Woodbury area relies on groundwater, and its sources are diminishing. A Metropolitan Council study found that the region may have water shortages down the road, Doucette said, so the city took action.
"We took it upon ourselves as a public utility to say, 'How can we start using our water more efficiently to make sure that we don't have issues in the future?'" she said. "The idea is to make sure future residents can get drinking water."
Woodbury resident Greg VanderVeer, 58, installed his Rachio unit two weeks ago. He said it was simple and took 15 minutes.
He first heard about smart-irrigation controllers from his daughter who lives in San Diego, where climate change and growing demand for water are creating crisis-level shortages.
While Minnesota isn't near California levels for water shortages, the suburbs — where there are the most home sprinkler systems — suck up a lot of water.
More than 60 percent of metro residents with irrigation systems are using far more water than they need, according to a recent University of Minnesota Extension survey.
When Woodbury put out an offer to sell residents discounted controllers, VanderVeer applied right away.
VanderVeer doesn't consider himself an environmentalist or a conservationist. But, he said, "I just know if we don't take care of the resources, it'll put us in a bad position down the road. And it hasn't always been that way but I'm hearing more and more about it."
He hasn't received a water bill since installing the controller, but the Environmental Protection Agency says smart sprinkler controllers save at least 20 percent on outdoor water use. A University of Minnesota study found that amount to be nearly 50 percent around Woodbury.
Doucette said she hopes to continue the program next year and offer even more controllers.
"If a lot of people move this way," VanderVeer said, "I think a lot of conservation can be done within water."