Vikings sign ex-Cowboys kicker Bailey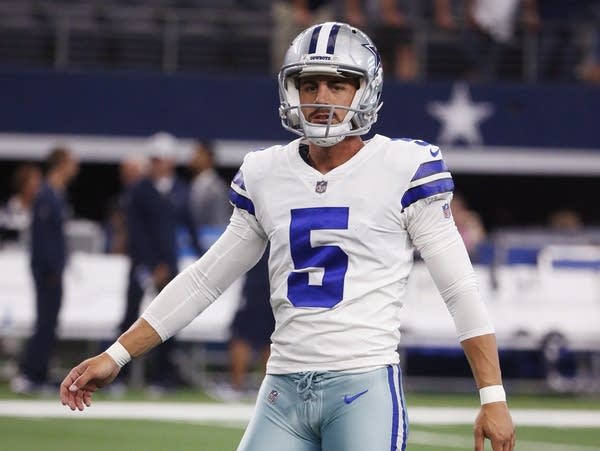 A day after cutting rookie kicker Daniel Carlson, the Minnesota Vikings on Tuesday signed Dan Bailey, a former NFL Pro Bowler and ex-Dallas Cowboys player, as the hoped-for answer to the team's kicking woes.
Bailey, the second most accurate kicker in NFL history, has an 88 percent career success rate in field goals, converting 186 of 211 attempts. He's also converted 276 of 278 career extra-point attempts after touchdowns, according to data provided by the Vikings. 
Carlson was cut by the Vikings after missing three key field goals, including two in overtime, during Sunday's game against the Green Bay Packers that could have given the Vikings a win. The game instead ended in a 29-29 tie.
Coach Mike Zimmer told reporters on Monday that it was an easy decision to release the rookie and indicated that Bailey, who was released by the Cowboys in September, was coming in for a physical, a key step for signing.