Chief Justice John Roberts speaks in Minnesota Tuesday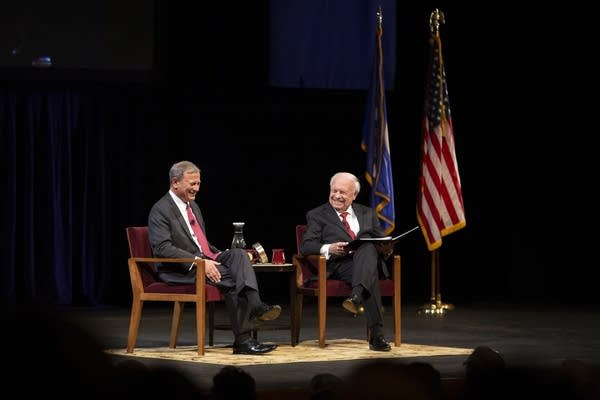 Chief Justice John Roberts is interviewed by University of Minnesota law professor Robert Stein for the 2018 Stein Lecture.
The event was held October 16, 2018 at the University of Minnesota, in Northrop Auditorium.
Previous Stein Lectures have included Vice President Walter Mondale, Justice Ruth Bader Ginsburg, Justice Sonia Sotomayor, and the late Justice Antonin Scalia.
John Roberts has been Chief Justice of the United States since September 29, 2005.
Robert A. Stein was dean of the University of Minnesota Law School for 15 years, and is now a professor.