Plaintiffs want UnitedHealth to review denied mental health claims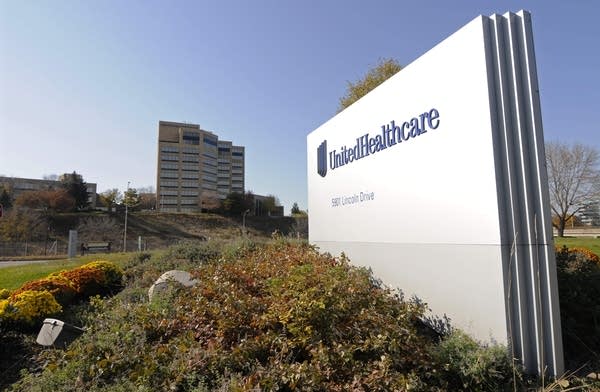 Editor's note: This story has been updated from the original to clarify that UnitedHealth Group has changed its coverage guidelines for substance use disorders.
Attorneys for the plaintiffs in a major class-action lawsuit against UnitedHealth Group argue that the insurer needs to reprocess tens of thousands of claims.
In February, a federal judge in California ruled the Minnetonka-based health insurer denied claims for behavioral health care based on overly restrictive guidelines that put profit over patients. Now, in a proposed remedy, the plaintiffs' attorneys want UnitedHealth to adopt new guidelines and take another look.
Plaintiffs are asking the judge to require UnitedHealth "to adopt new and proper guidelines that are consistent with generally accepted standards of care, then go back and reprocess the claims," said attorney D. Brian Hufford.
The court's 106-page decision said that at every level of care, UnitedHealth coverage guidelines place "an excessive emphasis on addressing acute symptoms and stabilizing crises while ignoring the effective treatment of members' underlying conditions." The result has been a "significantly narrower scope of coverage than is consistent with generally accepted standards of care."
UnitedHealth says it has already changed its coverage guidelines for substance abuse treatment. And that it's committed to ensuring members' access to treatment covered by their plans. It has until next month to respond to the plaintiffs proposal.
If the court agrees to the remedy as proposed, an estimated 50,000 people, denied coverage for behavioral health care between 2011 and mid-2017, would be eligible for a review.
The plaintiffs note that UnitedHealth argued earlier it would have the option to reduce insurance benefits it had approved for other treatment "that is not at issue in this case."
The plaintiffs argue the judge should prevent that, saying the company should not be allowed "to retaliate against class members in this manner."
After the judge's final order, UnitedHealth will be able to appeal the decision.
If you feel you were improperly denied coverage for behavioral health care by United or another insurance company, we would like to hear from you: aroth@mpr.org
This reporting is part of Call to Mind, our MPR initiative to foster new conversations about mental health.
Your support matters.
You make MPR News possible. Individual donations are behind the clarity in coverage from our reporters across the state, stories that connect us, and conversations that provide perspectives. Help ensure MPR remains a resource that brings Minnesotans together.