Analysis, fact check: Biden, Sanders go one-on-one as coronavirus upends the race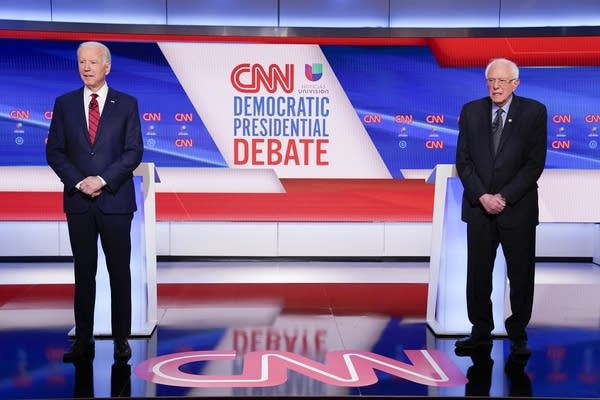 Only two candidates will be onstage for Sunday's Democratic primary debate: former Vice President Joe Biden and Vermont Sen. Bernie Sanders. The CNN-Univision debate was relocated from Arizona to Washington, D.C., and will not have an in-person audience due to coronavirus concerns.
Follow NPR's live coverage below:
Gain a Better Understanding of Today
MPR News is not just a listener supported source of information, it's a resource where listeners are supported. We take you beyond the headlines to the world we share in Minnesota. Become a sustainer today to fuel MPR News all year long.