State agency OKs $10M loan to build cannabis operation in Grand Rapids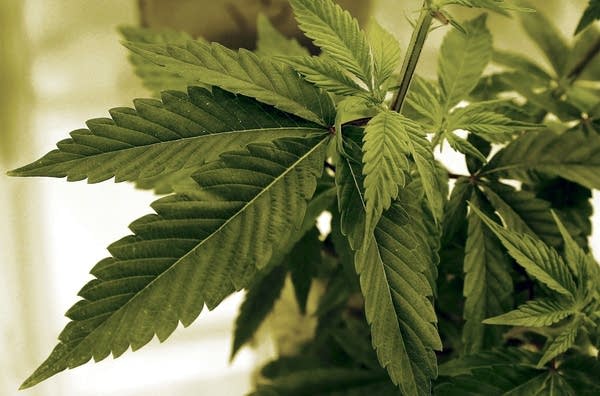 A Missouri-based company has attracted significant state support to build a major cannabis growing and manufacturing facility in Grand Rapids, Minn., promising hundreds of high-paying jobs.
Iron Range Resources and Rehabilitation — a state economic development agency dedicated to northeastern Minnesota — voted Tuesday morning to approve a $10 million loan for HWY35, the company planning to construct an indoor cannabis growing operation in a former lumber mill in Grand Rapids that has sat vacant for the past 15 years.
"We will revitalize the 138-acre former Ainsworth site into a high-tech, state-of-the-art, cannabis cultivation and manufacturing facility that our communities will be proud of and that will serve as an industry leader for the state of Minnesota," John Hyduke, HWY35 lead Minnesota investment partner, said in a statement announcing the venture.
The company said it will create 400 jobs over two phases of construction that will average $24 an hour, with annual salaries ranging from $40,000 to $160,000.
Grow the Future of Public Media
MPR News is supported by Members. Gifts from individuals power everything you find here. Make a gift of any amount today to become a Member!
The project is contingent on HWY35 obtaining all the licenses and permits it needs from state regulators.
Project financing also calls for a $10 million loan from the Minnesota Department of Employment & Economic Development, as well as $2 million in tax increment financing from the city of Grand Rapids.
IRRR staff said they received letters of support for the project from Itasca County, the city of Grand Rapids and the Grand Rapids Economic Development Authority.
"We've witnessed firsthand how the partners at HWY35 have developed and operated similar facilities in other states, and their proposed investment in the former Ainsworth site, which has been dormant since 2008, will further diversify our manufacturing base, fully utilize the public's past and present investments in infrastructure and substantially contribute to the growth of our regional economy," Rob Mattei, community development director for the city of Grand Rapids, said in a statement.
Concerns remain on the board
The company hopes to have licenses in hand by the middle of next year, with a goal to be in operation by the end of 2024, said Mathew Sjoberg, IRRR's director of business development.
Plans are to build a first phase of 112,000 square feet of cultivation space equipped with LED grow lights, HVAC systems, and "automated nutrient delivery systems" to optimize plant growth.
A smaller manufacturing space would extract oil from the plants to manufacture cannabis-infused products including edibles, beverages, topicals and tinctures.
According to the terms of the agreement, IRRR staff would forgive $5 million of the loan if the company reaches employment of 150 people after 5 years, or 175 employees after 10 years.
IRRR Commissioner Ida Rukavina said the project helps achieve the agency's longstanding goal of diversifying the regional economy away from mining and timber.
"We know that not everyone may agree with this type of industry," Rukavina said. "But it is now legal in the state of Minnesota. This type of manufacturing, if it doesn't happen here, it is going to happen somewhere else in our state."
The IRRR advisory board voted 5-3 to approve the funding.
State Rep Ben Davis, R-Merrifield, a pastor, was among those who voted against it. He said he used marijuana when he was younger and knows from experience the drug is highly addictive.
"I'm absolutely for free market capitalism," Davis said. "But that does not mean I need to put my stamp of approval on us taking $10 million of people's money, of government money, and putting it towards basically subsidizing this industry."
In the IRRR loan application, the company wrote it's positioned to take advantage of a "remarkable market opportunity" with the state's recent legalization of cannabis, saying the "industry is poised for explosive growth, offering an unprecedented chance for HWY35 to become a dominant force in the emerging market."
State Sen. Justin Eichorn, R-Grand Rapids, also voted against the project. He said he couldn't support public financing for an industry that is predicted to boom.
"I'm surprised it's going to take darn near 33 percent of the total project cost and government money to get this thing off the ground, based on conversations I had with other people that are in the industry and other states," Eichorn said, adding that the public should have had a chance to weigh in on the proposal.
Plans are also in development to build a 75,000 square foot cannabis cultivation facility a few miles down the road from Grand Rapids in Cohasset, an operation that's projected to create 70 jobs.