Do the debates matter to you?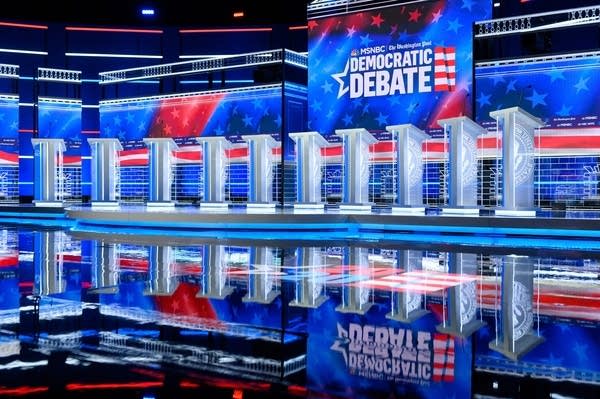 And then there were six.
It will be the smallest stage of candidates yet at Tuesday's Democratic debate – the seventh overall, and the last to happen before the all-important Iowa caucuses. But are the debates making a difference? Are the candidates talking about what matters to you and your life experience?
Monday on MPR News with Kerri Miller, we talked about it with two political scientists.
Guests:
Philip Chen, assistant professor of political science at Beloit College in Wisconsin

Todd Shaw, professor of political science and African American studies at the University of South Carolina
To listen to the full conversation you can use the audio player above.
Subscribe to the MPR News with Kerri Miller podcast on: Apple Podcasts, Google Podcasts , Spotify or RSS
Gain a Better Understanding of Today
MPR News is not just a listener supported source of information, it's a resource where listeners are supported. We take you beyond the headlines to the world we share in Minnesota. Become a sustainer today to fuel MPR News all year long.