A check-in on Minnesota and its response to the coronavirus pandemic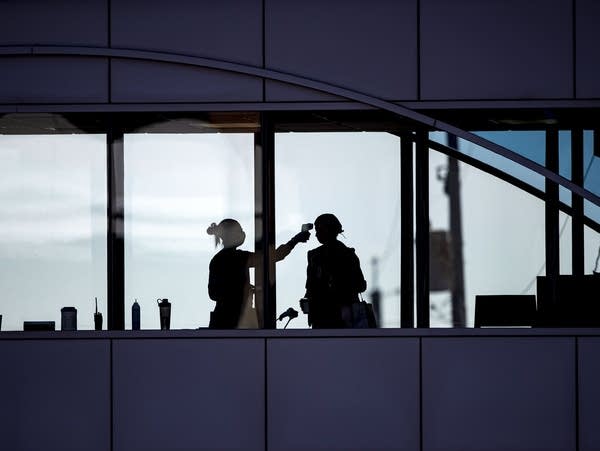 The number of identified COVID-19 cases is increasing in Minnesota, especially as the number of completed tests increases. 
Meanwhile, officials are deciding how quickly to reopen the state. Gov. Tim Walz recently lifted some restrictions on certain businesses and allowed elective surgeries and dental procedures to proceed.
On Wednesday, host Kerri Miller spoke with the Minnesota Department of Health's director of infectious diseases and epidemiology and a doctor from Hennepin Healthcare about how the state has dealt with the pandemic so far and what may be down the road in addressing the state's testing and treatment needs.
Guests
Kris Ehresmann is the Minnesota Department of Health infectious disease director.

Dr. David Hilden is vice president of medical affairs at Hennepin Healthcare.
To listen to the full conversation you can use the audio player above.
Subscribe to the MPR News with Kerri Miller podcast on: Apple Podcasts, Google Podcasts , Spotify or RSS
Gain a Better Understanding of Today
MPR News is not just a listener supported source of information, it's a resource where listeners are supported. We take you beyond the headlines to the world we share in Minnesota. Become a sustainer today to fuel MPR News all year long.