COVID-19 vaccines are just the beginning for mRNA innovations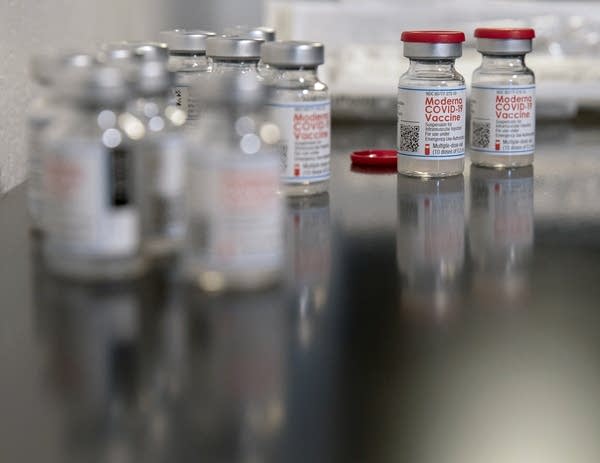 The COVID-19 vaccines were developed at a dizzying speed. Chinese researchers shared the genetic sequence of the virus on Jan. 11, 2020. Just 48 hours later, Moderna had a vaccine ready to test. Pfizer wasn't far behind.
Both companies built their vaccines using mRNA technology — a relatively new branch of genetic research that harnesses the body's own ability to repair itself. Human cells rely on proteins to function. Messenger ribonucleic acid, or mRNA, tells our cells which proteins to make. 
If scientists can edit that mRNA to direct our cellular mechanisms to make new and different proteins — as they did with the COVID-19 vaccines — the potential is almost limitless.
Buoyed by the speed and success of the COVID-19 vaccines, researchers are already working on vaccines for influenza, HIV, malaria, tuberculosis and hepatitis C. 
And then there's cancer. Until now, a vaccine for most cancers seemed out of reach, since cancer is so complex. But doctors are now imagining a future where mRNA technology is used to create specific therapies that could train the body to attack distinct tumors.
What other cures might mRNA developments unlock? Monday, host Kerri Miller talked with two scientists working on the front lines of this emerging technology. 
Guests:
Justin Richner is an assistant professor in the Department of Microbiology and Immunology at the University of Illinois Chicago College of Medicine.

David Bentley is the co-director of the RNA Bioscience Initiative at the University of Colorado  Anschutz Medical Campus.
To listen to the full conversation you can use the audio player above.

Subscribe to the MPR News with Kerri Miller podcast on: Apple Podcasts, Google Podcasts, Spotify or RSS
Your support matters.
You make MPR News possible. Individual donations are behind the clarity in coverage from our reporters across the state, stories that connect us, and conversations that provide perspectives. Help ensure MPR remains a resource that brings Minnesotans together.