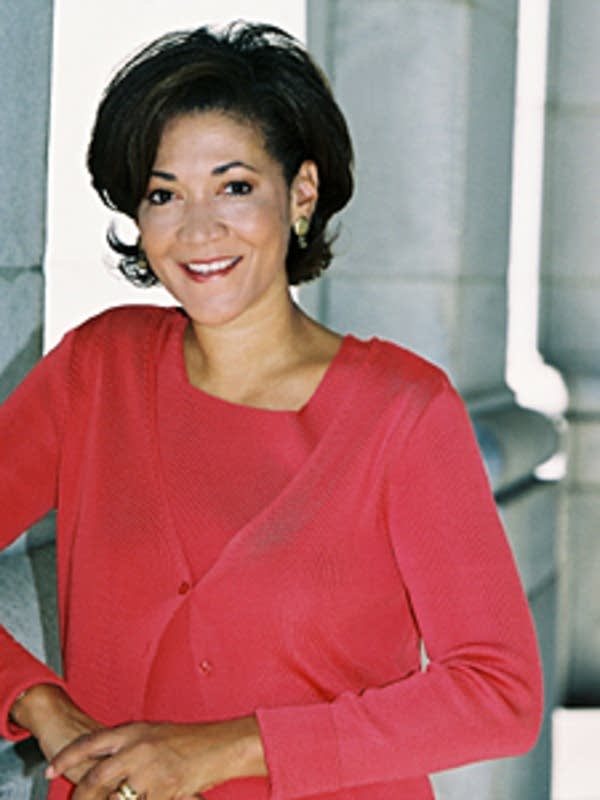 When National Public Radio went looking for a new voice back in 2002 for All Things Considered, its longest-running newsmagazine, it found one outside its own halls. Michele Norris had been working for ABC News, filing for programs like World News Tonight with Peter Jennings.
The award-winning journalist had worked for three of the most prominent newspapers, the Washington Post, the Chicago Tribune and the Los Angeles Times. In December 2002, she made the transition and become one of the three regular weekday voices of All Things Considered.
Each week, more than 11 million listeners hear her anchoring the show, reporting from the field, and asking the questions.
Regular listeners quickly became accustomed to her interview style -- dogged and tenacious in dealing with an elected official, curious and humane when dealing with an artist, cultural figure or especially someone like Sharon White, one of the victims of Hurricane Katrina.
Norris is a Minneapolis native and studied journalism at the University of Minnesota. She talked with Minnesota Public Radio's regional All Things Considered host Tom Crann in front of a live audience about her training in the Twin Cities and her daily work at NPR.
Click on the audio links to the right to hear their conversation.