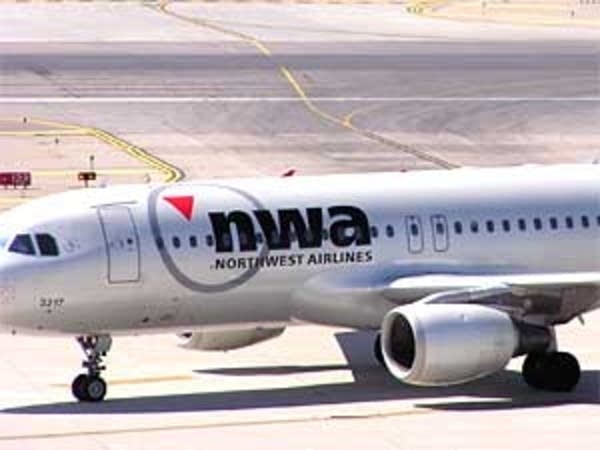 (AP) - Bankrupt Northwest Airlines could get a $255 million shot in the arm from the operators of Minneapolis-St. Paul International Airport if an aid deal under discussion goes through.
The proposal Northwest officials have been negotiating with staff from the Metropolitan Airports Commission includes reduced airport charges and revenue sharing from rents on airport restaurants, retailers and other tenants.
Jack Lanners, the commission's chairman, emphasized the preliminary status of the talks.
"I don't think there's an agreement with Northwest or any other airlines on specifics," he said.
The financial benefits would accrue through 2020. Two dozen other carriers that serve the Twin Cities would split $44 million.
The Northwest breaks nearly equal the $260 million loan the airline received from the commission in a 1991 bailout, some of which is outstanding.
Northwest's dominance in Minnesota air travel gives it some leverage. The Eagan-based carrier and its regional partners accounted for eight of every 10 passengers in the Twin Cities in the 12 months that ended in September.
Northwest is refraining from public comments on its negotiations with the commission. But documents filed with the commission say the concessions are meant to keep Northwest from defaulting on the 1991 loan or scale back on terminal leases.
Commission spokesman Patrick Hogan said airport leaders worry about Northwest moving flights from the Twin Cities to its Detroit hub. The proposed plan would mean the amount the commission charges carriers per passenger would be lower than those of more than half the nation's big-city airports.
Robert Mars Jr., a commissioner from Duluth, said he's concerned about the size of the concessions being discussed.
"There's going to be a no vote from Duluth," Mars said. "We're a public organization that's to provide for the flying public. Our job isn't to bail out private enterprise."
The panel is composed of a chairman and 14 commissioners, appointed mostly by the governor.
Bert McKasy, a commissioner since 1999, said he backs a plan to provide $34 million in short-term aid to the airlines but is less committal about a long-term package.
Commissioners are due to vote Monday on $21.8 million in financial aid for all airlines, with the largest share going to Northwest. The remaining $12.2 million stems from a proposal to have the board buy jet bridges and luggage-handling equipment from Northwest.
"I'd like us, after having committed the $34 million, to sit back for a year," McKasy said. "Let's see what happens coming out of bankruptcy, and the acquisition talk, and so on."
(Copyright 2006 by The Associated Press. All Rights Reserved.)