Saravana Rangaswamy grew up in Bangalore, India. Sam, as he prefers to be called, spent about 10 years in the high tech industry there, before starting a business in California.
In 2004, Rangaswamy was looking for a lower cost place to run his software company, called infoNERO. He says while researching various parts of the country, he was impressed when he learned Microsoft has a campus in Fargo.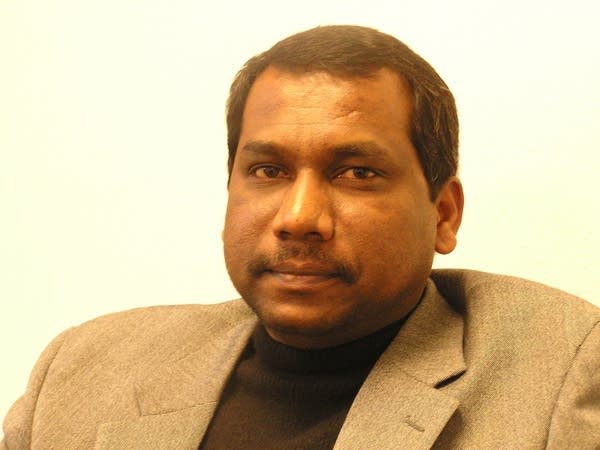 "The economic level is quite high in Fargo, the schools are good, the colleges are good. These are all very good factors," says Rangaswamy. "And the second factor that we find real estate is very affordable at this time in Fargo."
Rangaswamy struck a deal with a local contractor to build homes for his workers. He expects to build 24 homes in the next two years, and he says he'll walk those workers through the process of financing their own homes.
Rangaswamy says the cost of doing business in India has grown sharply in recent years. Real estate is at a premium, wages for high-tech workers are rising and the job market is fiercely competitive.
He's convinced places like Fargo can land some of those jobs.
"If India is doing it for $30 an hour, Fargo can do it for $30 an hour. It would not be possible in California or New York. The same (work) would be costing $80 or $90 in those places. But definitely Fargo, yes," says Rangaswamy.
Rangaswamy says so far he's recruited about 25 highly skilled workers from India. They form the core of his new company. He plans to recruit more Indian workers, and says he will hire local college graduates as the company grows.
"Maybe the customers could be in India, and the call centers could be in Fargo."

Saravana Rangaswamy
Analysts are skeptical U.S. companies can compete for overseas high-tech jobs. Information technology analyst Rick Saia, at Boston-based Aberdeen Group, says Fargo might be the kind of place Rangaswamy's plan can work.
"There are just many advantages there, with what I see as one of the lowest costs of living in the United States," says Saia. "If they're used to living on a wage in a foreign country, this might still be better for them -- at least financially, and at the same time take advantage of the amenities living in Fargo and Cass County offers."
But Sam Rangaswamy won't just be competing against India.
Rick Saia says many other countries in eastern Europe and Asia are chasing high-tech jobs.
"There are increasingly more options for business. If you think the world has grown flatter in the past year or two, to paraphrase the book by Thomas Friedman, then it's going to get even flatter," says Saia.
That may mean high-tech jobs will go to Belarus or China instead of India. Sam Rangaswamy sees a flatter world as an opportunity. He's not just looking at bringing high tech jobs to Fargo -- he'd like to reverse the customer service trend.
He says as workers in India make more money, they buy more goods, and they'll need customer service.
"Maybe the customers could be in India, and the call centers could be in Fargo," says Rangaswamy. "The young kids could be engaged in that kind of work, which would pay $10-$12 an hour, a startup job."
Rangaswamy says he's planning to construct a larger building to house his growing software company. He expects to double the number of employees to 50 by the end of this year. He won't project growth beyond that point. He says he doesn't want to limit the potential he sees in Fargo.