Landowners appeal oil pipeline approval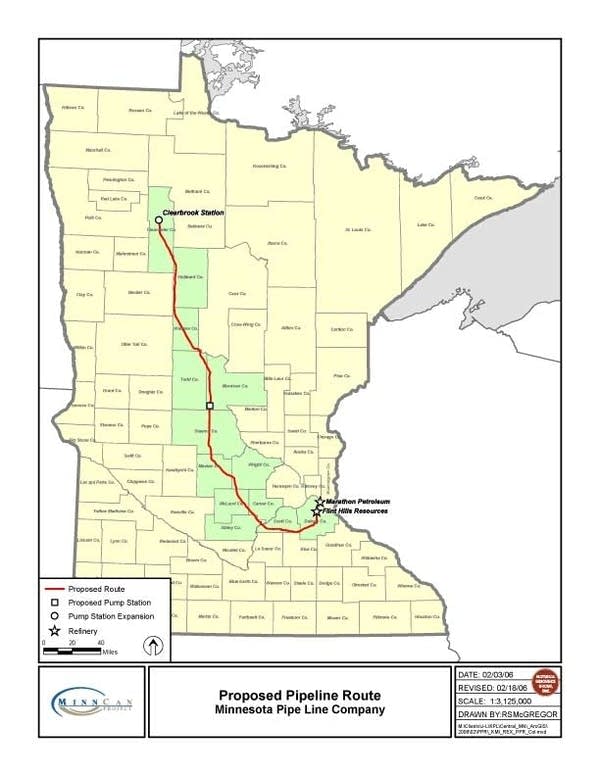 The Minnesota Public Utilities Commission approved the $250 million pipeline in February 2007.
The pipeline, known as MinnCan, will deliver 165,000 barrels of crude oil a day from Canada to refineries south of the Twin Cities.
In a press release, the opposition group said it filed its appeal last week.
Landowners from the group say the state violated their due process rights by not giving proper or timely notification of the pipeline project and by excluding the landowners from a contested case hearing. The group also says the environmental review process for the project was deficient.
A spokesman for the Public Utility Commission did not immediately return a call for comment.
Construction of the pipeline is slated to begin in early August.
Gallery
1 of 1
MPR News is Reader Funded
Before you keep reading, take a moment to donate to MPR News. Your financial support ensures that factual and trusted news and context remain accessible to all.