Medtronic heads to the Supreme Court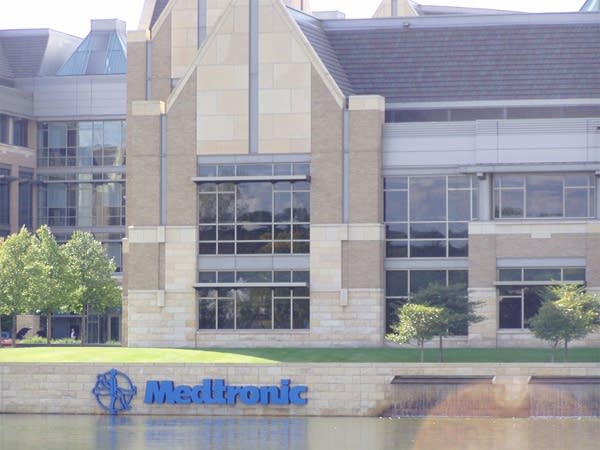 This case has been working its way through the court system for about a decade. It involves a patient injured in 1996 while undergoing an angioplasty intended to open an artery. His physician used a Medtronic catheter, which burst during the operation.
The patient sued Medtronic, alleging the device had design and manufacturing defects and came with inadequate warnings. Medtronic contended the device was not appropriate for the patient, and the company argued the device was not properly used.
The patient did not succeed on his defective manufacturing claim, and Medtronic managed to have the design and warning claims dismissed.
The company argued the Federal Food and Drug Administration had approved the device after exhaustive testing. Furthermore, it contended the FDA, not state courts, is the final decision-maker on a medical device's design and safety warnings.
Grow the Future of Public Media
MPR's budget year comes to a close on June 30. Help us close the gap by becoming a Sustainer today. When you make a recurring monthly gift, your gift will be matched by the MPR Member Fund for a whole year!
Legal experts say lower courts have generally --but not always -- agreed with such legal reasoning.
It essentially comes down to an argument that the FDA has said this device is safe and ... you can't sue us.
"It essentially comes down to an argument that the FDA has said this device is safe, and as a consequence, you can't sue us under state law claiming to the contrary," said William Mitchell law school school professor David Prince.
Prince said a ruling against Medtronic would increase the medical device manufacturers' exposure to negligence lawsuits filed in state courts.
Meanwhile, a ruling in Medtronic's favor would block many lawsuits based on allegations a device was carelessly designed or lacked adequate safety warnings.
But Prince said a Medtronic victory in this case would not provide medical device manufacturers with absolute shields against lawsuits filed in state courts.
"The negligent manufacturing claim is not preempted because what you're looking at there is essentially claims that the product was not made as it was designed to be made," he said. "It was made wrong."
And there could be other grounds for lawsuits against manufacturers, too.
Medtronic spokesman Rob Clark said state court juries can't be allowed to trump the FDA in assessing medical device designs and warning labels for defibrillators, pacemakers and other life-sustaining devices.
"Really what is at question here is if a state --or jury within a state -- by virtue of their decision can place any new or additional requirements on those medical devices," he said. "We contend they cannot."
But the FDA isn't perfect.
"I think the big issue the court is going to decide is: Are we going to leave it just to the FDA to decide whether complex medical devices are safe and effective?" said Hamline University law professor Lucinda Jesson. "Or are we going to permit state court juries in some places to second-guess that opinion?"
Jesson said a good case could be made for second-guessing the FDA.
"You could look at this and say, 'Why should we let juries second-guess scientific decisions of the FDA?" she said. "But on the other hand, we can look on the front pages of our papers every day and say, 'Wait, the FDA is not infallible. Shouldn't there be a double check?"
Product liability attorneys say a Medtronic victory in this case could take key legal weapons away from consumers harmed by FDA-approved devices such as implantable defibrillators and pacemakers.
Ronald Goldser, an attorney with the Zimmerman Reed law firm of Minneapolis, said consumers could have a much harder time in court.
"The primary claims that are brought in product liability (lawsuits) concerning medical devices are whether they adequately labelled, whether they were properly designed or whether they were properly manufactured," he says. "Design and warnings, those claims would potentially be eliminated if Medtronic prevails."
Legal observers say the Supreme Court could go either way on its ruling in this case. They say the court currently seems divided on the issue of when federal law and regulation trumps the authority of states. A ruling will likely take many months.