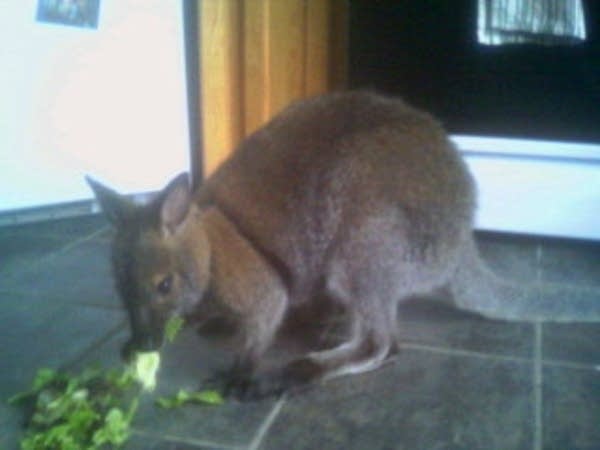 You can find a lot of different things on Craigslist. The free, on-line classified ads are a great way to find an apartment, some used furniture, even a new job.
Still, we were surprised to see a Craigslist posting today with the headline, "LOST KANGAROO"
David Lee Carlson of Champlin posted the message, along with the following description: "Well, he's not a kangaroo but he is my pet wallaby. ... He looks just like a kangaroo but only about 2.5 ft tall and wearing a blue harness."
A day-and-a-half after the wallaby, named Ratchet, went missing, someone found him at a Champlin bus stop and called the police. All Things Considered Host Tom Crann just HAD to call David Lee Carlson to get the rest of the story.