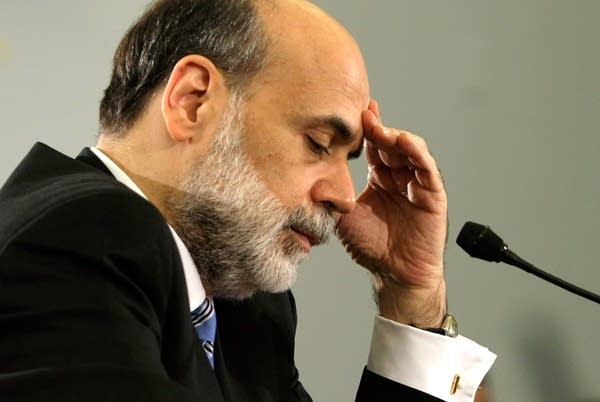 Federal Reserve Chairman Ben Bernanke said that the economy would grow at a "sluggish" pace. He also left the door open for further rate cuts from the central bank.
Bernanke made the comments before the Senate banking Committee along with treasury secretary Henry Paulson, who was more upbeat in his remarks.
Wall Street responded negatively to Bernanke; the Dow was off 175 points. To get some more prespective on Bernanke's remarks, Tom Crann spoke with Chris Farrell, the economics editor for Minnesota Public Radio and for Marketplace Money.