Can the pilots kill off industry consolidation?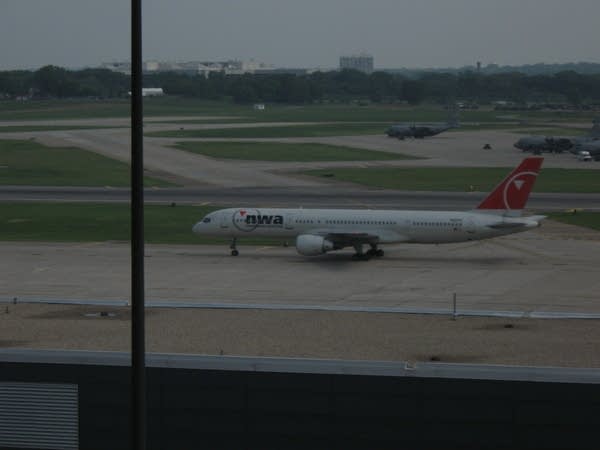 Many industry sages predict a Northwest-Delta merger would ignite an unprecedented flurry of mega-mergers. But the Northwest-Delta deal has been hung up for weeks now. All, it seems, because pilots for the two airlines can't settle on how seniority should be handled.
It's a big deal. Messing with seniority can put a major crimp on a pilot's lifetime earnings, wringing perhaps hundreds of thousands of dollars out of a pilot's paychecks.
It appears the pilots can kill a deal if they don't resolve the seniority issue. In fact, Delta CEO Richard Anderson has pretty much told Delta pilots that.
"Anderson over at Delta has painted himself in a corner.," says Vaughn Cordle, an analyst with AirlineForecasts. "He told the pilots and the other labor groups that he would protect their seniority."
If the Delta and Northwest pilots can't resolve their seniority concerns, that could convince other airlines to pass up merger opportunities. They could conclude pilot seniority is just too big a roadblock for a merger.
"The other big deals have the same problem: pilot seniority integration," Cordle says. "And no local union leader will keep his job if he gives away somebody's seniority. That's where the rubber hits the road for these guys. So, it's a deal breaker."
Pilot seniority ... it's a deal breaker.
Airline execs have to be watching how the pilot battle over seniority at US Airways has hobbled that carrier's operations and prompted passenger complaints about lousy service.
Lately, Delta officials have been saying the airline could do fine on its own.
If the Northwest-Delta deal doesn't fly, University of Minnesota strategic management professor Myles Shaver says other carriers wouldn't feel compelled to merge to compete.
"It would lessen the pressure for the other deals," Shaver says. "Especially if the rationale is 'everybody else is doing it.' Well, if everybody else isn't doing it, then part of that goes away."
Even if the appetite for mergers remains, Northwest holds a card that could block other deals.
If Northwest remains independent, the Eagan-based airline would likely veto any merger involving Continental Airlines. Northwest owns a special "golden share" in Continental that gives it that right.
Phoenix-based aviation consultant Hubert Horan expects Northwest would nix any deal involving Continental.
"If Northwest is independent, they have no desire to see Continental swallowed up by United," Horan says.
That leaves potential pairings involving the other big hub-and-spoke airlines: US Airways, United, American and Delta.
Some combinations would likely create a carrier too big to win regulatory approval. Any pairing that includes Delta, American or United, for instance, would create an airline with a 20 to 25 percent share of the domestic air travel market. And that'd raise concerns about decreased competition, increased fares and potential disruptions that union strikes could cause to the nation's economy.
"The issue as you get to the top three is just the resulting size of the combined airline may be too big," says Andrew Steinberg, a former chief counsel for the Federal Aviation Administration who is now a consultant.
Steinberg says a merger of Delta with either American or United would be a long shot for regulatory approval. And an American-United combination would be next to impossible.
"United and American share a hub at Chicago, and that would make it difficult, if not impossible, to foresee how a merger could be approved," Steinberg says.
Still, Steinberg and other industry vets expect there will be some mergers among the big airlines eventually.
That camp contends everything from rising oil prices to the prospect of increased competition from foreign airlines makes consolidation inevitable.
Maybe. Skyrocketing oil prices, a deepening recession and other woes, could make mergers more palatable for pilots if they preserve jobs that might otherwise disappear in yet another industry downturn.
Gallery
1 of 1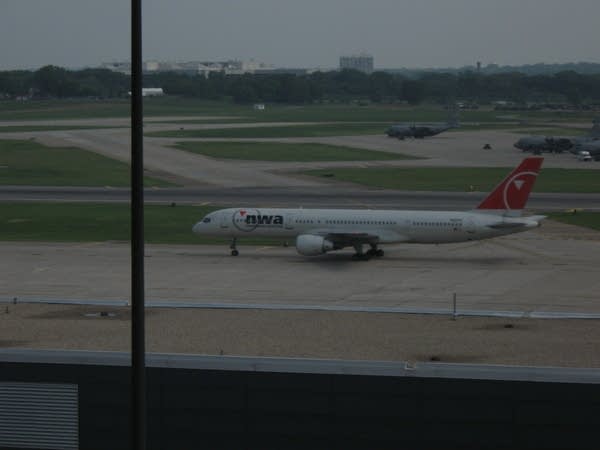 Your support matters.
You make MPR News possible. Individual donations are behind the clarity in coverage from our reporters across the state, stories that connect us, and conversations that provide perspectives. Help ensure MPR remains a resource that brings Minnesotans together.