In March, MPR reporter Annie Baxter put together two stories about Delta Airlines; where the airline came from and where CEO Richard Anderson plans to take it.
About Delta's Ascent
Delta came from humble origins. It started with a handful of single engine planes and a crop-dusting operation battling the boll weevil, and grew into one of the world's largest airlines.
Interview with Delta CEO Richard Anderson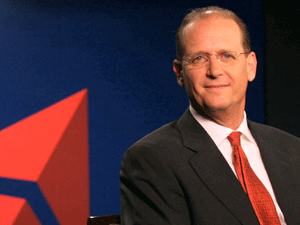 Many say Delta Cheif Executive Officer Richard Anderson has the leadership skills for to lead the world's largets airline, given his nearly two decades of experience in the airline business. Anderson has won many admirers during his career, but he also has yet to win over some skeptics.