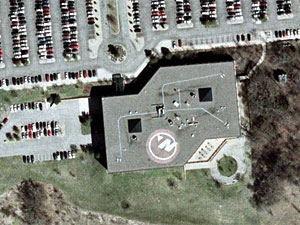 A legislative committee today approved two bills that require the state to take a hard line on Northwest Airlines' commitments to keep the carrier's hub and headquarters in Minnesota.
Under Delta Air Lines' plan to acquire Northwest, the headquarters for the combined companies would be in Atlanta. Legislators say they'll fight that.
The House Commerce and Labor Committee approved a bill that forbids the Metropolitan Airports Commission from negotiating with Delta to modify penalties for breaking the commitments.
That proposal is backed by Rep. Michael Paymar, DFL-St. Paul.
"This bill assures the MAC acts on behalf of the taxpayers. And to be blunt, I don't trust Northwest Airlines, nor do I trust Delta, to do the right thing," said Paymar. "And to be honest with you and to be blunt, I don't actually trust the MAC."
The committee passed a similar bill forcing the state to fully enforce penalties Delta would face for moving Northwest's headquarters or slashing flights.
The penalties include the repayment of a $242 million government-backed loan, and the forfeiture of rent breaks and revenue sharing at the airport. MAC officials say the legislation could backfire.
Both Delta and Northwest say there will be no hub shutdowns, flight reductions or massive job cuts with their merger. But at a legislative hearing on the merger, many folks said they doubted the airlines' vision of the future.
Stephen Gordon, head of the ground workers union at Northwest, says he expects a merger would be a bloody affair,
"They either take the American people and their own employees for fools or think we suffer from amnesia and don't remember what has happened in recent mergers. We aren't buying their bait-and-switch routine because we have lived through mergers before," Gordon said.
Several state representatives also indicated they cannot believe the merger will not involve major job and service cuts.