A top official at the University of Minnesota said the U is not interested in pursuing an underground light rail tunnel through campus.
University vice president Kathleen O'Brien was responding to comments from Minnesota Congressman Jim Oberstar.
Oberstar told MPR News that new federal legislation would give the Central Corridor project a more favorable ranking from the Federal Transit Administration. Oberstar said the changes could put the costly U tunnel idea back on the table.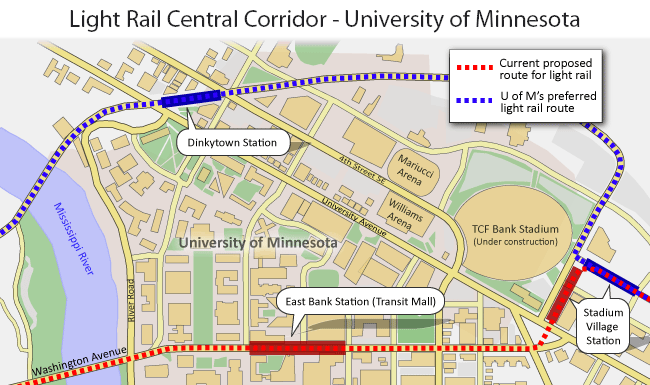 O'Brien says the U appreciates Oberstar's work on the issue, but she says the U will stay focused on a street-level Washington Avenue route and an alternative route through Dinkytown.
"We are not studying a tunnel now, but I wouldn't say that any of us would preclude going back to that at some point in the future, but that's not what we're studying now," O'Brien said.
The Metropolitan Council is expected to vote on the Dinkytown route later this month.