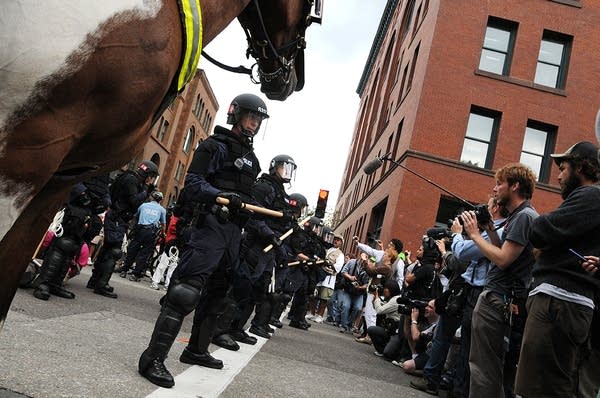 A St. Paul City Council member will hold a hearing in two weeks to assess the impact of the Republican National Convention on the city.
City Council member Dave Thune is calling the meeting for Sept. 24 in the Council chambers.
He says city officials and convention organizers have had a chance to weigh in, and he would like to hear what the public thought of the convention.
"The whole RNC experience left such a bad taste in so many people's mouths. There were so many experiences that were not good. It's not good to leave this on that kind of a note," said Thune. "Hopefully we're going to start moving toward healing the city, and bringing our police and our citizens and our peaceful war protesters all back together again. There were just too many things that happened that shouldn't have, and too many questions unanswered."
The meeting is scheduled for Sept. 24 at 5:30 p.m., and is open to the public.