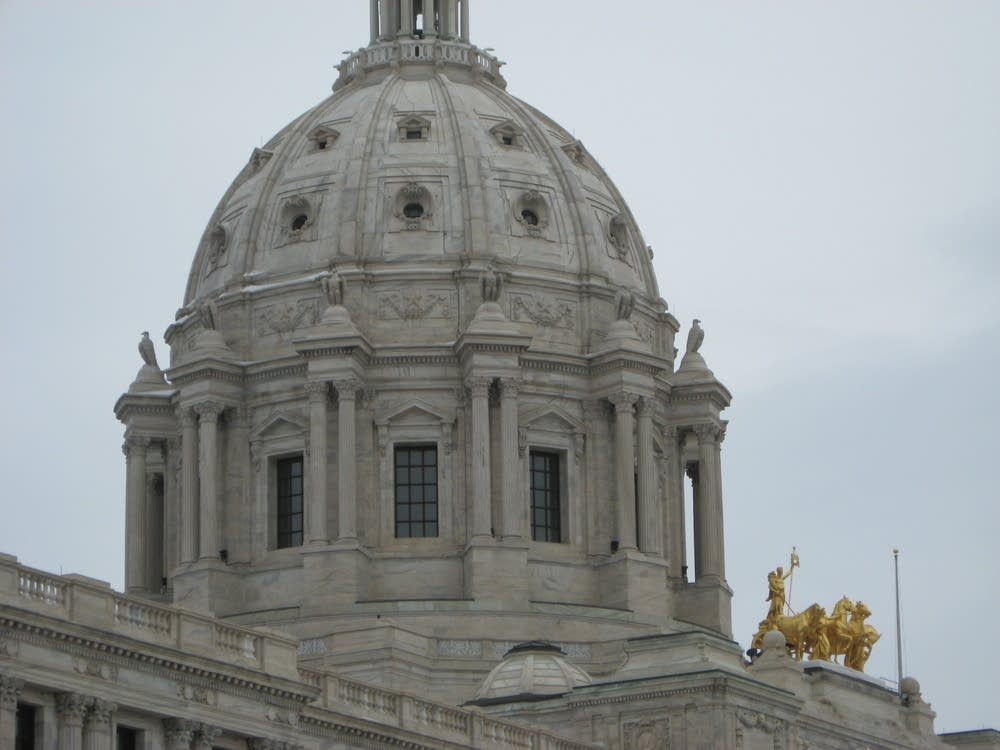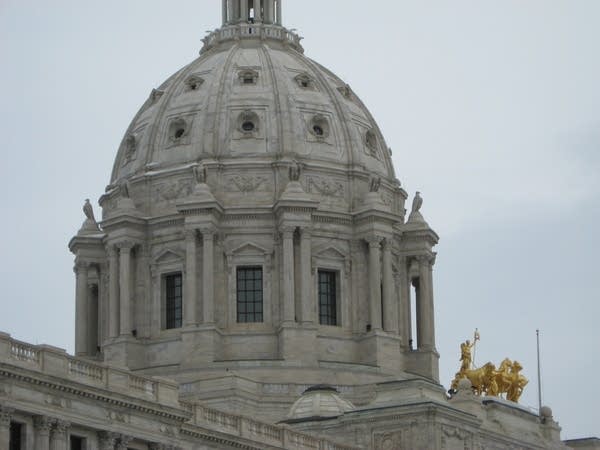 Throughout the summer, Gov. Pawlenty appeared on the national stage as speculation grew that he could be John McCain's running mate.
Now, Pawlenty is playing on a stage that could determine his relevance in state government over the next two years.
"If we don't get these two candidates elected, the odds that the Democrats will run the entire state as a runaway train are going to go dramatically up," Pawlenty said at a campaign stop in Bemidji earlier this month.
Pawlenty has been traveling across Minnesota for Republican House candidates. He's held fundraisers. He's spoken at campaign rallies and taken part in a statewide flyaround that brought him to places like Bemidji.
"The one thing standing between that runaway train of bad ideas -- which is the Democrat majority in this state being completely enacted, 100 percent enacted -- is my veto. And that's five votes away from being taken away," he said.
Pawlenty's fear is that his biggest setback in the past legislative session could become a more common occurrence. He watched as a handful of Republicans joined every Democrat in the House to override his veto of the transportation bill.
The override increased the gas tax and metro sales tax to provide more funding for roads, bridges and some transit projects.
The House has 134 members, and it takes two-thirds of those members -- 90 -- to override a gubernatorial veto. If Democrats hold on to all of their seats and pick up five more, they'll have those 90 votes. The Democrats already have a veto-proof majority in the state Senate.
Pawlenty and Republican leaders are working hard to make sure that doesn't happen.
One district they're targeting is House District 37A, where they hope to pick up a seat. The district, which includes western Apple Valley and parts of Burnsville, is represented by DFLer Shelly Madore, who was elected in 2006.
Prior to that, Republicans had held the Apple Valley seat since 1985. Republican Tara Mack is hoping to win the seat back for her party. As she knocked on doors, she met a supporter, Josie Swanson.
"One reason I'm voting for you, and I think it's you, is that you're not opposed to guns," Swanson said.
"That's correct, I'm not opposed to guns," Mack replied. "I'm endorsed by the NRA."
There are some single-issue voters in the district like Swanson, but Mack said most voters are talking about jobs and the economy.
She, like Gov. Pawlenty, does not support tax increases of any kind. Mack said her constituents are already struggling to make ends meet.
"We have to seek out balance, and we have to protect the family pocketbook and start to prioritize," said Mack. "Our government's budget is growing on a consistent basis. Families are strapped. That's overwhelmingly been the message, whether I'm talking to supporters or non-supporters, is people are worried about their grocery bills, their gas bills."
DFL incumbent Rep. Shelley Madore agrees that her constituents are struggling, but disagrees with Mack's approach.
Madore said people in the district need help paying for their mortgages and their health insurance. She said voters are receptive to the idea of raising taxes on wealthier Minnesotans to build a stronger safety net.
"If you're a household that earns over $400,000 a year, your stability -- even in these tough economic times right now, your family stability is pretty level. They don't have these huge dips like a $40,000, $50,000, or even $60,000 earner in my district."
If Madore wins re-election, it could be a signal that Democrats could do well on Election Day. If she loses, it will be much harder for them to get to a veto-proof majority.
"It's still a bit of a long shot to get to 90, but it's possible in a year like this year," said DFL House Speaker Margaret Anderson Kelliher.
Kelliher said the Democrats' governing philosophy won't change, regardless of how many seats they capture. But she said, she thinks Pawlenty is concerned.
"It sounds like he is, from everything we see from his comments and everything else he's doing," said Kelliher. "I think the governor is someone who absolutely is not going to be ignored in this state. He has reinvented himself many times, and I suspect that he would be at the table whether there are 85 votes, 87 votes, 89 voters or over 90 votes. He's going to be very much involved."
There will be tough choices ahead for the Legislature, whether Democrats get 90 seats or not.
Lawmakers were expecting a significant budget deficit when they finished the legislative session in May. That deficit could grow even larger, in light of the struggling stock market and the bad economy.