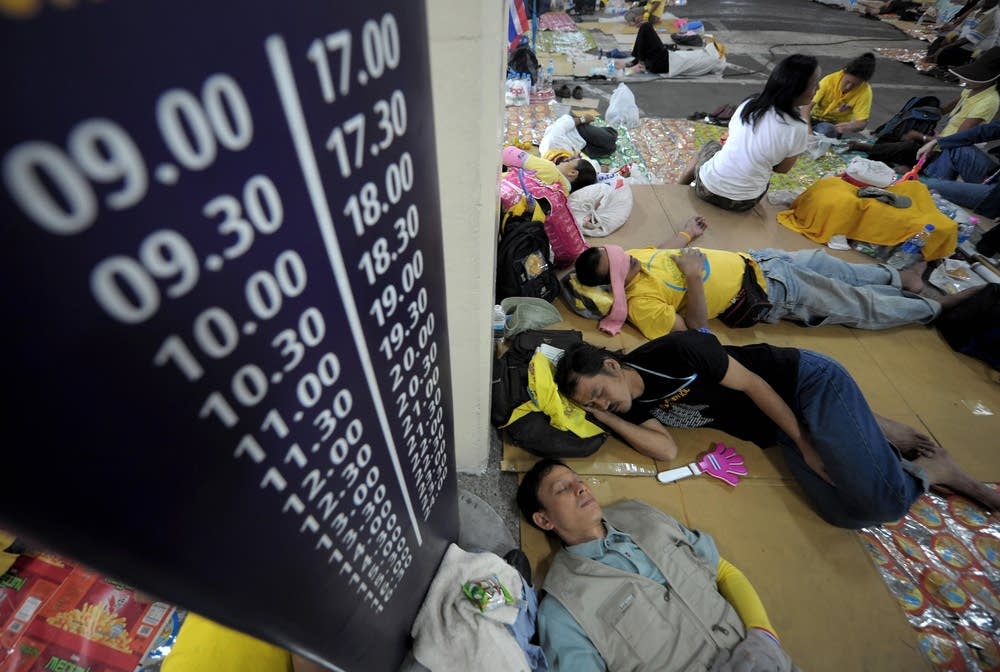 Protests in Thailand and a series of terrorist attacks in India have caused several Northwest-Delta flight cancellations.
Both Northwest and Delta Airlines have cancelled flights to Bangkok and Mumbai, as a result of recent unrest in both countries.
In Bangkok, anti-government protestors have forced the shut-down of two airports in the capital city. In Mumbai, more than 150 people -- including four Americans -- were killed in a coordinated series of attacks across the city.
Robert Laughlin is a spokesman for Eagan-based Northwest. He said Delta and Northwest both tentatively plan to resume their services to Mumbai on Sunday, November 30. Flights to Bangkok are tentatively scheduled to resume on Tuesday, December 2.
"We continue to monitor the situation and will resume service only if we determine that it is safe to do so," Laughlin said.
Laughlin said customers who have travel plans to India or Thailand on either airline may reschedule or cancel their flights without incurring a fee. Customers who need rebooking assistance are being asked to contact the airlines directly.