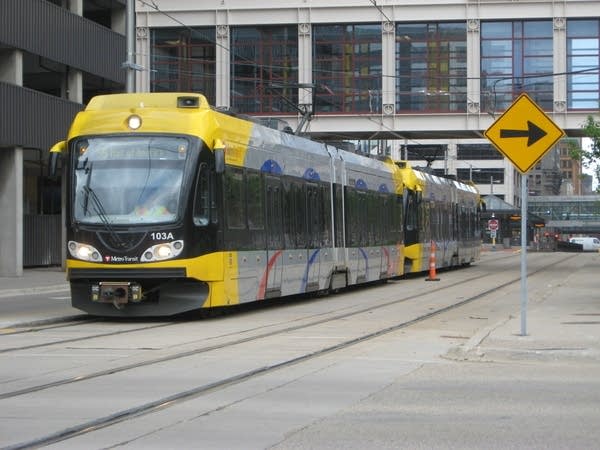 The city of St. Paul has what it calls a cutting-edge parking management plan to try to lessen an expected parking crunch along University Ave. from a proposed light-rail transit line.
City planners want to develop shared parking facilities at two locations along the avenue. They also want to aggressively enforce on-street parking rules by using new license plate recognition technology.
But it still needs a large pot of cash. The Metropolitan Council recently rejected a grant application for $3 million, which would have helped pay for the project.
St. Paul planners say the parking lots behind some properties along University Ave. now are dramatically underused. That's typically not a problem, but it will be if the Central Corridor line is built.
Latest plans for the Central Corridor line would eliminate about 85 percent of the street parking along the route.
City Council Member Russ Stark says that's why the city feels a sense of urgency to come up with solutions.
"Businesses out there on the avenue are very concerned about the overall impacts of light rail," said Stark. "And repeatedly when asked, the first issue that rises to the surface is the loss of parking, and the impacts of parking and access to the businesses, both during construction and afterwards."
The Met Council says the St. Paul parking plan did not score well on its bid for a "Livable Communities" grant because it was not linked to a specific development.
Light rail planners say concerns about the parking crunch are legitimate, and they're working with the city on ways to solve the problem.