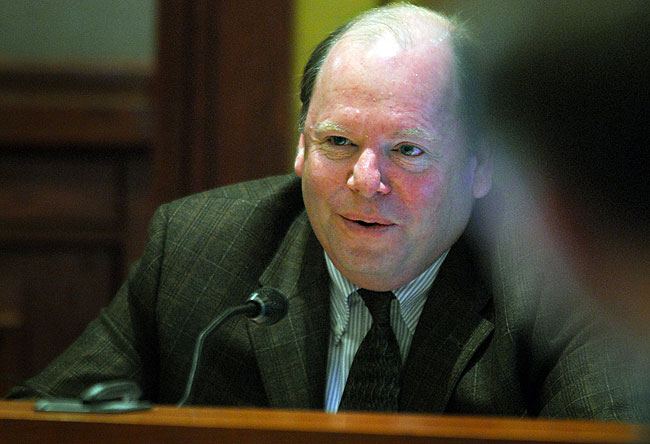 Ramsey County Elections Manager Joe Mansky returned to the stand for the third day today in Republican Norm Coleman's election contest trial.
After an hour and a half delay, the morning began with Democrat Al Franken's attorney Kevin Hamilton cross-examining Mansky in the St. Paul courtroom.
Mansky testified that election judges at the precinct level are often under extreme pressure -- working at least 15-hour days -- and human error is inevitable.
He also said that during the recount, his staff looked thoroughly at all rejected-absentee ballots to correct every error they could find.
In an exchange with Franken attorney Ken Hamilton, Mansky also said he has no concerns about ballot security during the election.
Hamilton: "Is it fair to say sir, as the chief elections officer for Ramsey County, that you have no concerns about ballot security with respect to the 2008 general election?
Mansky: "None."
Hamilton: "You have no concerns about tampering?"
Mansky: "None."
Hamilton: "No concerns about fraud?"
Mansky: "None."
Hamilton: "No concerns about improper security breaches?"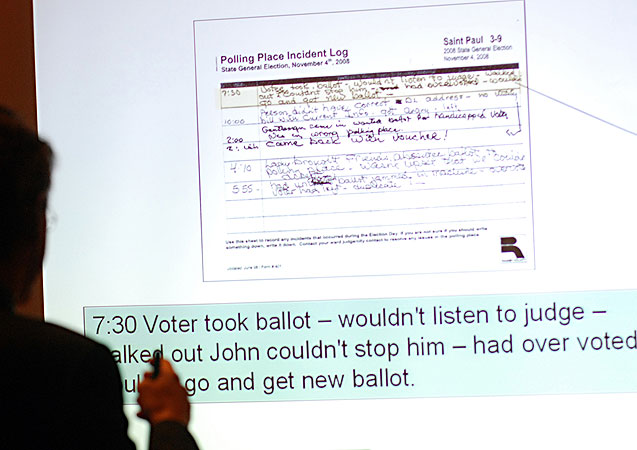 Mansky: "None."
Hamilton: "This was a safe and secure election, was it not sir?"
Mansky: "Yes."
Absentee ballots are key to Coleman's case. About 11,000 of them were rejected on election night, because of problems with signatures or voter registrations.
His attorneys are arguing that the court should expand the number of ballots under consideration to include all of those ballots.
Coleman's attorneys are also challenging Franken's lead in the recount based on alleged wrongly rejected absentee ballots; double-counted ballots; and the counting of 133 missing ballots from Minneapolis.
Both sides are waiting for orders from the three-judge panel to know how many of those ballots could be reviewed.
Court is scheduled to resume at 1:30 p.m. More voters are expected to take the stand this afternoon, according to Coleman attorney Ben Ginsberg.