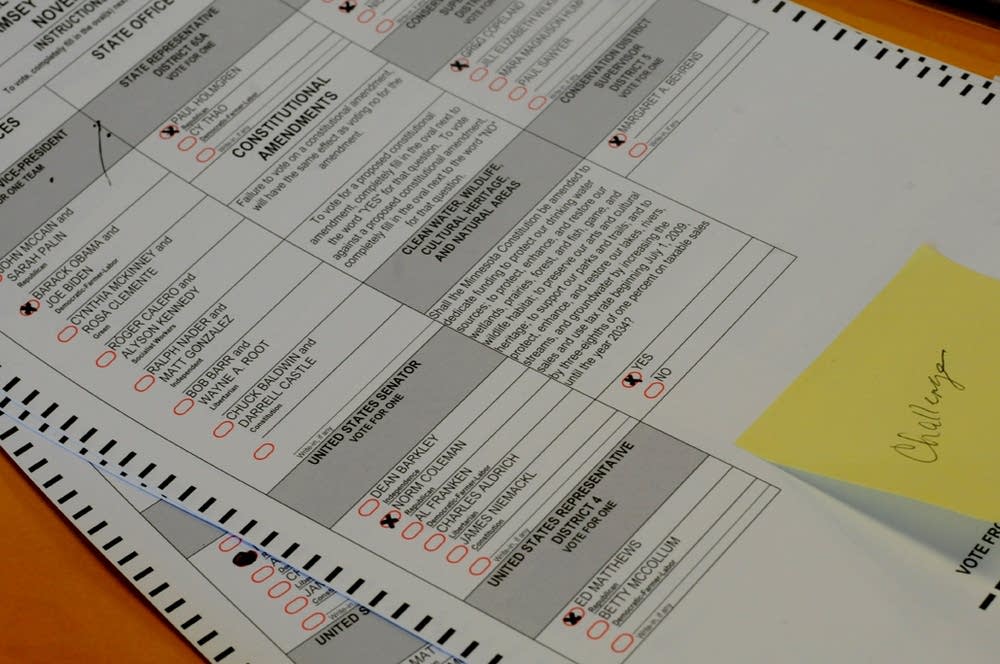 Four hundred ballots. That's what Minnesota's U.S. Senate race appears to have come down to. On April 7, the three-judge panel hearing Norm Coleman's election contest will open some of the 400 previously-rejected absentee ballots.
All Things Considered had a conversation with two of the 400 voters who's ballots are suddenly the center of attention.
Nichole Miller lives in Eagen and Vincent Hanson is from Wayzata.