The Minnesota Wild pro hockey team will honor the greatest boys' high school hockey team and player before Friday night's game against Nashville.
The Wild held a bracket-style contest to let fans determine the greatest team in state history.
Among the teams in the running were the Edina team from 1974 Edina, the Eveleth team fron 1950, and the 1996 Apple Valley team.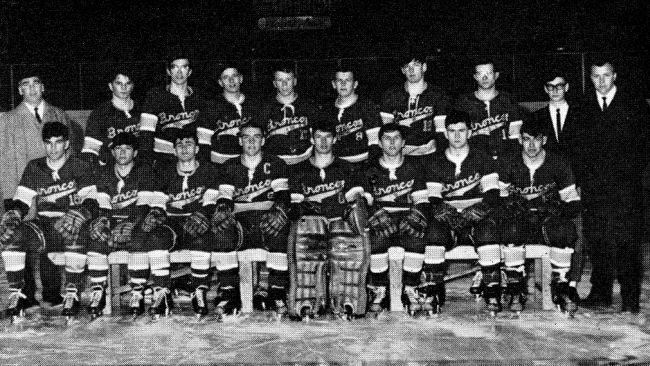 But after nearly two months of voting, the 1966 team from International Falls high school emerged as the winner.
The Broncos went 26-0 that year, en route to their third straight state championship. That team included future All-American and U.S. Hockey Hall of Famer Tim Sheehy.
Fans also voted for the greatest Minnesota-born Hockey Player of all time -- and they chose Neal Broten.
Broten led the Roseau Rams to three state hockey tournaments and later played for the University of Minnesota. He scored the game-winning goal in the game that gave the Gophers the 1979 national championship.
The next year, Broten played for the U.S. gold medal Olympic team. He played for the North Stars and later won a Stanley Cup in 1995, with New Jersey.