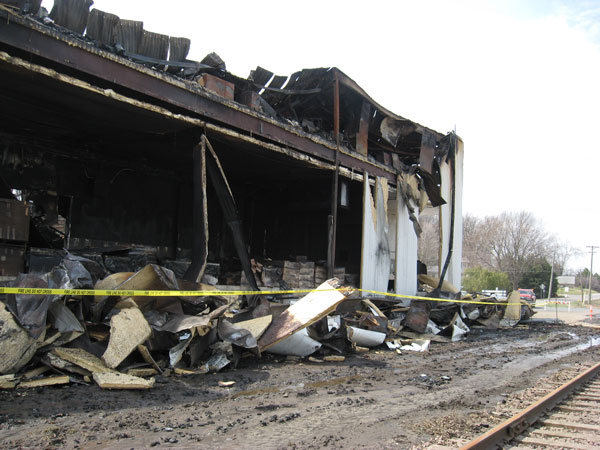 The fire that destroyed a chicken processing plant in St. Charles, Minn., has left the town without hundreds of jobs and many questions about its economic future.
North Star Foods is a total loss following the blaze that broke out Friday morning and left 250 people out of work.
St. Charles mayor Mayor Bill Spitzer said his city has reached out to legislators and other state officials to see what help they can get.
The city is also looking for other locations to possibly rebuild the plant, but Spitzer said he fears any recovery may not be quick enough for St. Charles.
"In a small community like this, to absorb 250 jobs would be next to impossible," he said. "I mean these employees are going to be looking elsewhere in the region, and in these economic times, it's going to be very tough to find a new job."
North Star Foods was also a big source of property taxes in the city, and a major client for city services like water.
Company officials are scheduled to meet with employees today to talk about what the options are for the people that worked there and for the future of the plant.
Spitzer said the economic impact of the fire is likely to be serious, whatever happens in the future.
"The school district is by far the largest employer in our community, and then North Star Foods, is the largest private employer," Spitzer said. "So, basically, it's North Star Foods and, of course, we have a lot of supporting businesses. We're a farm community so we have a lot of farm related ag businesses. Most of the other ones are mom and pop restaurants and grocery stores, things like that."
Meanwhile, DNR officials have found what they call a "significant" fish kill in the Whitewater River near St. Charles.
Anhydrous ammonia was released into the river during a Friday fire that destroyed a meat-processing plant. The chemical was stored in two large tanks near and prompted officials to evacuate the city for fear of an explosion.
By Saturday, dead fish were found for two miles along the river north of the city.