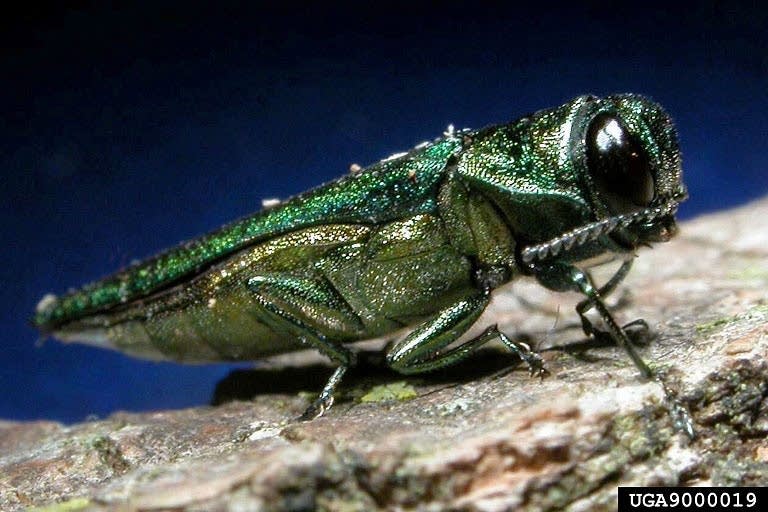 The Minnesota Department of Agriculture is imposing a quarantine on wood from ash trees in southeastern Minnesota, to try to control the spread of the emerald ash borer.
Officials now think that emerald ash borers have been in trees on the Wisconsin bank of the Mississippi River for as long as 10 years.
The Minnesota Department of Agriculture's director of Plant Protection, Geir Friisoe, told lawmakers that the beetles move about two miles per year.
"We believe emerald ash borer is in Minnesota. We have not found it," said Friisoe. "The prudent thing to do is to make sure ... no ash wood moves out of Houston County to protect the rest of the state. We think that's the best course of action for Minnesota."
Wisconsin agriculture officials have also imposed a quarantine on firewood and other wood products in the southwestern part of the state in hopes of containing the insect.
Agency officials said Wednesday they have banned the movement of firewood, ash timber, ash nursery stock, mulch and manufactured ash products out of Vernon and Crawford counties.
Officials say there is little else they can do to stop the bugs, which hatch as larve under ash tree bark and feed on the trees. Infestations have wiped out large stands of ash trees in Michigan and Ohio.
(The Associated Press contributed to this report)